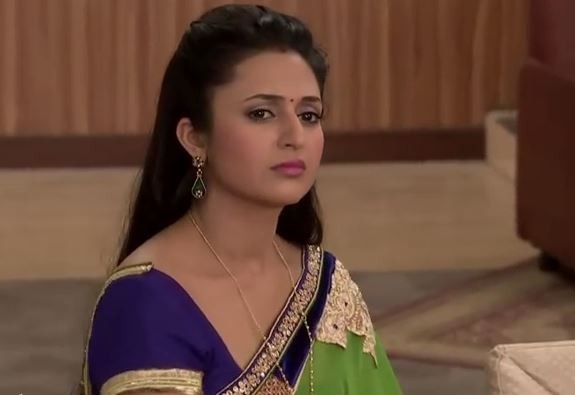 A surprise twist has cropped up in the popular TV soap "Yeh Hai Mohabbatein" amid the mess surrounding the legal trouble over Ruhi's custody.
Ishita (Divyanka Tripathi), who, upon finding out that Raman (Karan Patel) had mistakenly signed the documents wherein she has to hand over Ruhi's custody to Shagun (Anita Hassanandani), is panicked. She is seen begging and pleading to Shagun to let Ruhi live with her.
However, the latest development is that when her pleas fell on deaf ears, Ishita, fearing losing Ruhi, takes the extreme step of escaping from Delhi with her little girl, away from the prying eyes of Shagun, who wants to separate them.
The mother-daughter duo leave for the airport leaving her family in trouble. Raman and the rest of the family members begin their search to find the duo.
In the meantime, Shagun find outs that Ishita has taken away Ruhi without her permission. An irked Shagun immediately reaches to the police station to file a complaint against Ishita for kidnapping Ruhi.
While Ishita tries her best to escape from the police who reached the airport in search of her, Raman gets a call informing him of the dead bodies of a lady and a child. On hearing the news, Raman breaks down. But later it turns out that the bodies were not of Ishita and Ruhi.
It now remains to be seen if Ishita hands over Ruhi to Shagun or manages to escape the police and flee away to a new city with her child.