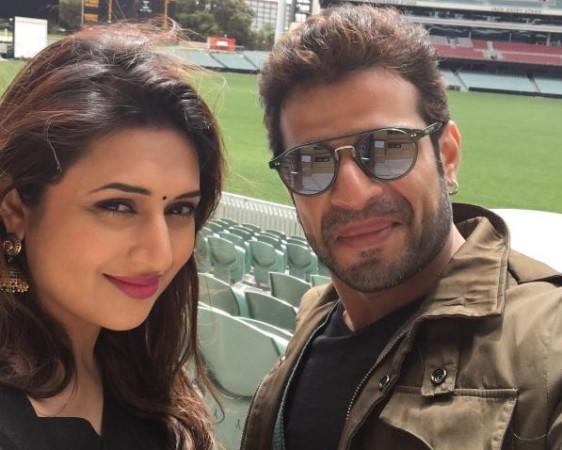 The Bhalla and Iyer families of "Yeh Hai Mohabbatein" are going through a tough phase. Rinki (Resha Konkar) has been murdered and Mihika (Mihika Varma), Ishita's (Divyanka Tripathi) sister, has been taken into custody.
While the general vibe is negative at both households, Raman (Karan Patel) is suddenly interested in Shagun (Anita Hassanandani). Not that he loves his wife, Ishita, any less, it's only that he wants to ensure his baby (which is being carried by Shagun) is taken care of.
Karan Patel shared one such behind-the-scenes photo on Instagram, which indicates Raman and Shagun may go out on an ice-cream date.
"This is what happens in a span of 2 mins when you shoot an ice cream parlour scene with @anitahassanandani ... #Bhookhad #Taashu," he wrote.
Although it's too soon to establish any such theory but going by Raman's sudden urge to be by Shagun's side, a date sounds like a possibility.
In other news, the family will soon be informed about Shagun's surrogacy. "Raman will be with Shagun at a dietician planning out for her good health when Ishita would also come there. She would be shocked to see Raman with Shagun and confront the two," Tellychakkar quoted a source as saying.
This apart, reports suggest Sarika (Sarika Dhillon), Romi's (Aly Goni) wife, has killed Rinki.
Check out the photo, below: