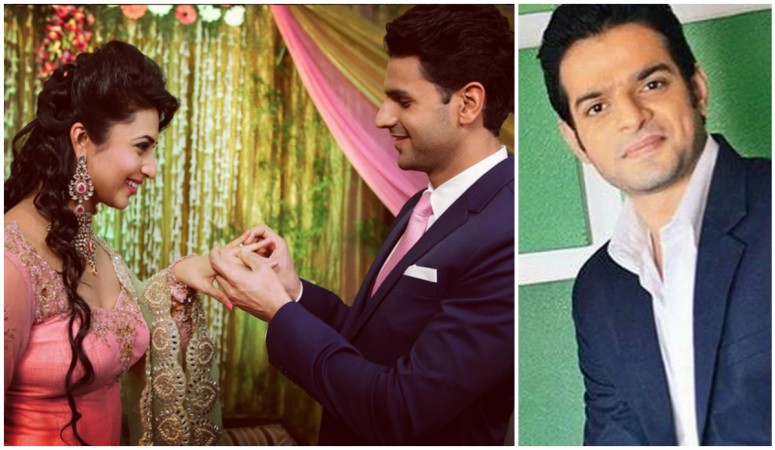 Divyanka Tripathi and Vivek Dahiya's engagement has probably given their show "Yeh Hai Mohabbatein" a jumpstart. Fans have apparently swarmed the makers with requests of a romantic angle between the lovebirds.
"The couple is getting to spend more quality time on the sets; we may soon incorporate a sequence showing Divyanka and Vivek's on-screen chemistry since we are flooded with requests from fans to see them on-screen together," IANS quoted a source as saying.
In addition to getting a partner for life, the rings also got Dahiya a shot at proving he's a star. ACP Abhishek aka Dahiya will now have a prominent role in the show. Ishita (Tripathi) will use the cop to make husband, Raman Bhalla (Karan Patel) jealous.
"Divyanka and Vivek have become the most sought after television couple. With Divyanka choosing to get married to Vivek, it has led to Vivek's role getting more prominent in the show. With each passing episode his role is only getting stronger," the insider added.
Considering they are such a quiet couple, it will be interesting to watch them bring some romance alive onscreen. "No...I am, of course, willing to give her a shoulder to cry on (laughs). I can't disclose this. I would say let's keep it open. It is kind of an added incentive for viewers to stay hooked to the show," Dahiya told BollywoodLife.
In other news, the current track shows Ishita behind the bars and Raman trying his best to get a lawyer who would fight to set his wife free. Meanwhile, there's been a strong buzz that Romi (Aly Goni) killed Chaddha as he didn't approve of Raman and Ishita adopting his kid Rohit.