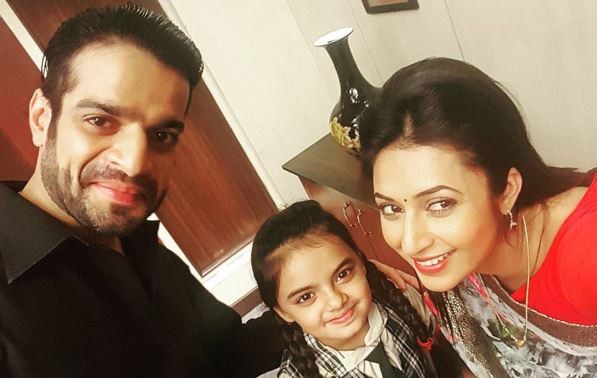 After several hit-and-miss moments, Raman (Karan Patel) and Ishita (Divyanka Tripathi) will finally meet on "Yeh Hai Mohabbatein." Divyanka and Karan have already filmed for the promo, wherein Ishita is seen encountering Raman in a lift.
According to a Telly Masala video, Ishita will be surprised to see a drunk Raman entering the lift and will hide her face in an attempt to avoid being recognised. However, Raman will recognise Ishita but will be left confused after the latter insists that she is not Ishita.
According to an India Forums report, Raman will then force Ishita to join the Bhalla family at Romi and Mihika's sangeet ceremony. While the family will be shocked as well as happy to see Ishita alive, the latter will be unable to face them because of the guilt of having killed Ruhi. It now remains to be seen how the story will unfold after Raman and Ishita come face-to-face.
Also, according to a Tellychakkar.com report, the makers will treat the viewers with a romantic moment between Raman and Ishita in the upcoming episodes. Ishita will be lost in thoughts of Raman and will recall spending a romantic moment with him. "Ishita will be gifted by her favourite flowers and the girl will be left amazed and mesmerized by it. Thinking it to be a gift from Raman, Ishita will be lost in thoughts and will imagine herself dancing with him," a source told the web-portal.
Ever since "Yeh Hai Mohabbatein" took a seven-year leap, Ishita and Raman are seen leading separate lives. While Ishita lives in Australia, Raman resides in Delhi along with his and Ishita's surrogate child Pihu (Ruhaanika Dhawan). Also, Ruhi (Aditi Bhatia), who lives with Nidhi (Pavitra Punia), has grown up to be a tomboyish teen and a successful musician. Nidhi had renamed Ruhi as Ruhaan.