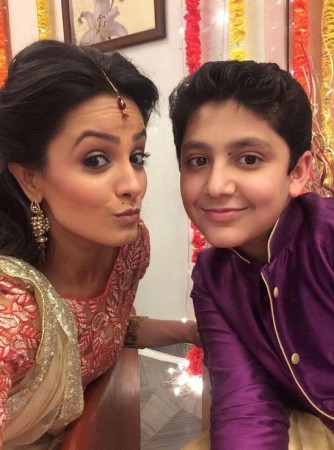 Star Plus top-rated show "Yeh Hai Mohabbatein" never fails to entertain viewers by bringing in a lot of twists and turns.
While Ishita (Divyanka Tripathi) is still trying to stop Subbu (Amit Tandon) from marrying Simi (Shireen Mirza) and expose his secret, another trouble has hit the Bhalla family.
Aditya, who has recently realised Ishita's motherly love after the earthquake incident and accepted her in his life, will soon start hating her again.
In the coming episodes, Aditya would want to attend a party and seek Raman (Karan Patel) and Ishita's permission. While Raman remains busy, Ishita tells him to return home on time. However, Aditya informs that the party will start late, to which Ishita unwillingly lets him go, but asks him to return at the earliest.
However, on finding out that Aditya hasn't returned home, panicked Ishita rushes to the venue and seeing her at the youngsters party, the former would get angry on her.
"Ishita would get alarmed finding Aditya not returning home and would rush to the party to get him back. Seeing his mother at a youngsters' outing, Aditya would be really embarrassed and get angry on Ishita," a source told Telly Chakkar.
However, much to Aditya and his friends' surprise, police arrives at the party and raid the place claiming that the youngsters have been watching obscene video that have been illegally brought to the place.
Despite Aditya being innocent, he lands in trouble when the police catch him red handed with the prohibited material as his friends had dropped the CDs into his bag.