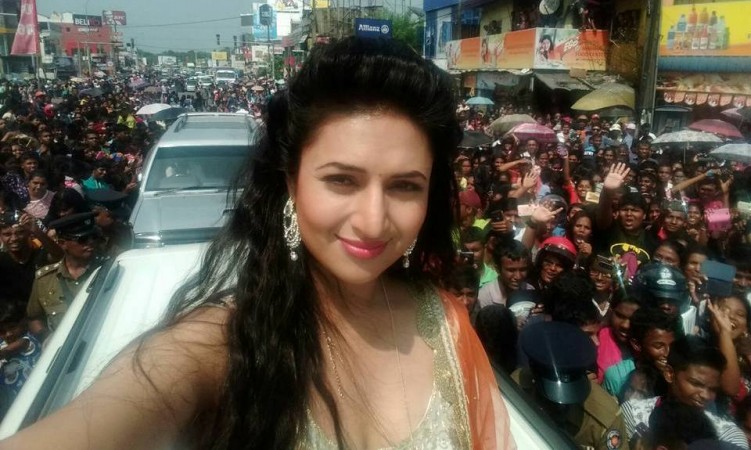 For quite some time now, "Yeh Hai Mohabbatein" has been in the news over an impending leap. Despite no confirmation has been made by the makers regarding the leap, speculations are rife that the show will soon take a 10-year leap wherein several new characters will be introduced.
Recently, reports were doing the rounds that television actress Aditi Bhatia would play the role of a grown-up Ruhi on the show. Television actor Bhavesh Bimani is expected to play the role of a grown-up Shravan, while Kavya Ramani may essay the role of Simran Bhalla's daughter Ananya.
With the child artistes bidding the show farewell, the much-loved couple of Ishita (Divyanka Tripathi) and Raman (Karan Patel) is likely to sport grey hair after the leap.
While earlier reports said Divyanka was not very confident playing a middle-aged woman, latest report suggest she has no problem with the show taking a leap as she believes her fans will continue to love her irrespective of the age she portrays on screen.
"I haven't been officially informed about the leap, and even if it does happen, I will go on with full faith in the show and its makers. I am open to changes as long as my skills are being properly utilised and the show continues to rake in good ratings. The show is above all," Divyanka told the Times of India.
"As far as ageing on screen is concerned, I am sure the TV audience don't go by stereotypes — they have evolved and become smarter over the years. Irrespective of my looks and age, they'll like me if I portray my character well," she added.
Talking about sporting grey hair on screen, the actress revealed it is not mandatory to sport grey hair in order to justify age. "In the real world, people colour their hair black even at the age of 60, so it's not imperative to show greying hair. I guess it's normal to overdo things in a set-up that's not real to emphasise a point. Having said that, I don't want to assume too much before knowing the storyline. Who knows in what way it could motivate me?" Divyanka said.