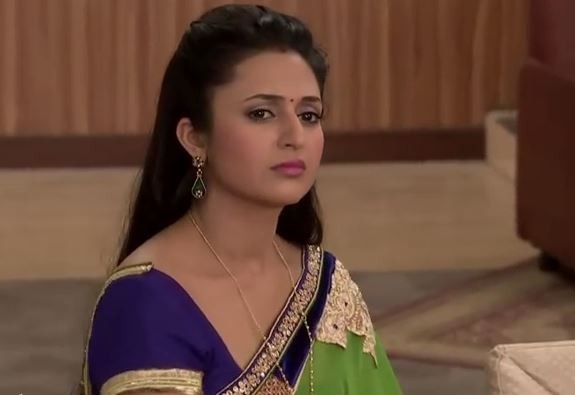 A surprising twist has come up in Star Plus hit show "Yeh Hai Mohabbatein".
The show has been focusing on the legal war between Ishita (aka Divyanaka Tripathi) and Shagun (Anita Hassanandani) over Ruhi's custody for quite some time now.
Ishita, who is trying her best to get Ruhi back from Shagun, recently saw a ray of hope in Shagun's lawyer Vohra, who decided to help her and handed her a letter, which if submitted in the court, can help her get Ruhi's custody.
In the latest development of the show, Ishita is shattered when she learns that Raman (aka Karan Patel) doesn't want Ruhi's custody in exchange of Adi's and to make that happen, he steals that important letter.
Ishita confronts Raman over his change of mind; he tries explaining that Adi needs his family more than Ruhi. He reveals that Adi tried committing suicide as he blames himself for being the reason behind separating the entire family from their loving daughter.
Raman mentions that he can't let one of his children suffer because of the other.
Ishita, who now feels cheated by Raman, decides to keep her promise made to her daughter and heads towards the court to get her back. However, on reaching the court, she changes her mind and decides to go by Raman's wish and let Ruhi stay with Shagun. Raman convinces Ishita that they will file a fresh case and get Ruhi back.
Ruhi, who is eagerly waiting for Ishita to take her back from Shagun, is shocked when she realises that Ishita has broken her promise and doesn't want her custody now.
It now remains to be seen if Ruhi starts hating Ishita or will Raman and Ishita get her back.