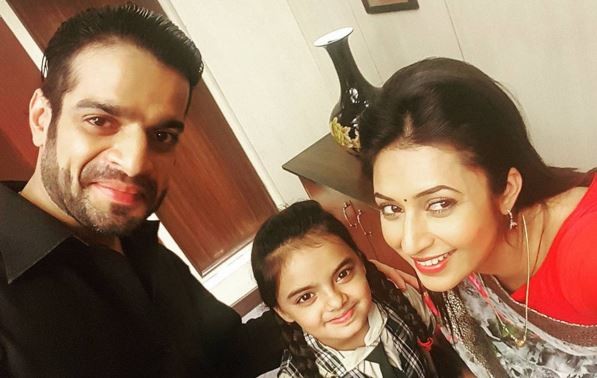 In "Yeh Hai Mohabbatein," after several hit-and-miss moments between Raman Bhalla (Karan Patel) and Ishita (Divyanka Tripathi), the makers have finally brought the two face to face in the recent episodes. After Raman and Adi, Ishita will eventually meet with entire Bhalla family members in the upcoming episodes.
According to an India Forums report, Adi will surprise Ishita by bringing her beloved daughter Pihu (Ruhaanika Dhawan) in front of her. While the viewers will expect Ishita-Pihu's meeting to be an emotional one, the report said the important sequence will turn out to be quite terrifying. Adi, while crossing a busy road, will move ahead of Pihu, which will leave the little girl stuck in the middle of the road. As a terrified Pihu will call out for help, Ishita will immediately come to her daughter's rescue. While Pihu will be saved by Ishita, Raman will slap Adi for his carelessness and for putting Pihu's life at risk.
It should be mentioned that Raman and Ishita's meeting wasn't a pleasant one either. Raman is still angry with Ishita for having kept him and the Bhalla family in the dark about she being alive.
In other news, the show's lead actor Karan was recently in news when his ex-girlfriend Kamya Punjabi raised quite a few eyebrows at the Box Cricket League 2 (BCL 2) by openly expressing her love for the actor. The actress even went on to hug Karan for his team's excellent performance, which left the actor blushing. Later, in an interview to a daily, Kamya, without mincing her words, confessed that she still loves Karan.
While Kamya's behaviour shocked Karan's fans, the actor later told the Times of India the two are not even good friends. "I respect people's feelings when they say they love me, but it is completely their choice of expression and I am alien to it. People have a right to express but that's it. Whatever I may have said in reply was only in the show's context and nothing else. Kamya and I bump into each other at social dos or at work and we exchange greetings with a smile. That's where it ends. We are not the best of friends," Karan told the daily.