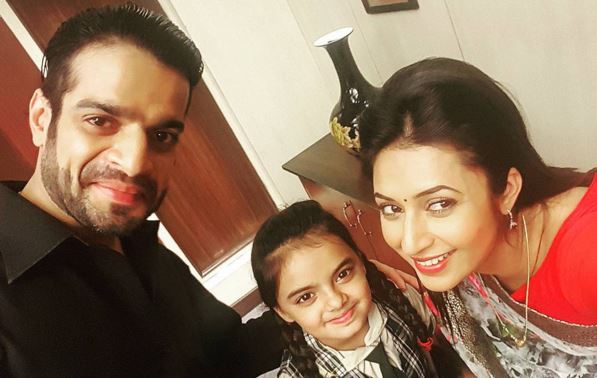 Of late fans of "Yeh Hai Mohabbatein" have been expressing disappointment with the lack of romantic moments between their favourite jodi, Raman (Karan Patel) and Ishita (Divyanka Tripathi Dahiya). Keeping viewers' discontent in mind, the makers of the show have decided to treat them with a cute moment showing Ishita kissing Raman on his cheek.
In the ongoing track, Ishita and Raman have swapped their duties. While Ishita is seen handling business projects, Raman is happy to take care of the house and Pihu. Raman was seen praising Ishita for winning a business tender despite having faced competition from Ashok Khanna and Shagun.
He tells Ishita that they need to compensate for the seven years that they have lived separately and start afresh. This is when Ishita quickly kisses Raman, leaving him red-faced.
The cute moment has surely raised the expectations of fans, who now wish to see more of the on-screen couple's romantic scenes.
Many viewers have expressed their happiness over the scene on Twitter. Here are some tweets:
Meanwhile, Karan recently made headlines when he expressed his disappointment with the show in a series of tweets and hinted at a possible exit. His tweets were followed by a hue and cry from the show's ardent fans who dreaded the actor ending his journey in "Yeh Hai Mohabbatein." But Karan was quick enough to clarify his tweets and said that he was very much a part of the show and had no plans to quit. Karan tweeted: "I was and will always be a part of #YehHaiMohabbatein ... Its inseparable from me. I did not mean to give out the message that im quitting!"
Apparently, the entire cast of "Yeh Hai Mohabbatein" is unhappy with the production team owing to issues with their contract renewals. The actor was reportedly frustrated and hence was using his popularity to send across the message to the production team.