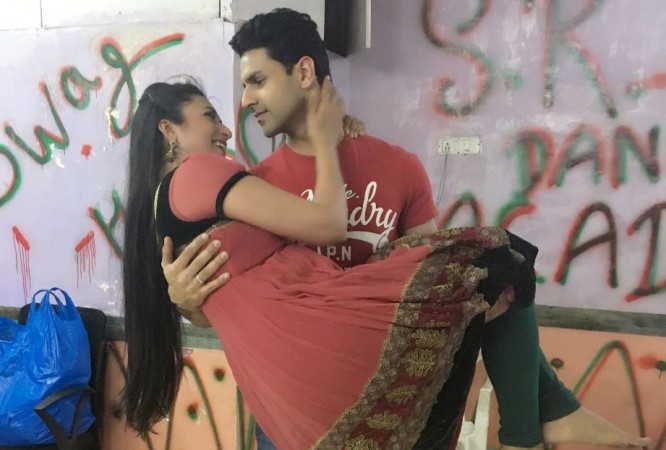 Divyanka Tripathi's new look as Shanaya in "Yeh Hai Mohabbatein" has everyone talking about that but fiancé Vivek Dahiya was far from impressed when he first saw her sport a bob hairstyle.
Vivek, talking to E24, said he wasn't sure if the look complemented Divyanka. He was used to seeing her in a traditional wear with hair left either in soft curls or done-up in a bun. However, the initial shock faded away quickly after which he requested Divyanka (in jest) to hook him up with Shanaya.
Divyanka, who is living it up in her new set of clothes and hair pieces, said she was thrilled to be playing the role but since she has always been very "Indian," slipping into a western wear didn't come easily or naturally to her.
"I have to invest a lot of thought into what I am wearing (pachas baar sochti hoon, thought process kuch zyada involve ho jata tha)," she said. Divyanka is extremely pleased that she could finally use earrings (on the show) that she has been saving up for quite some time now.
Talking about the ongoing episodes, Divyanka playfully asked Vivek if Shanaya and ACP Abhishek (Vivek) should have a track together? To which he responded in positive. He said since Ishita (Divyanka) belongs to Raman Bhalla (Karan Patel), Abhishek could totally romance Shanaya.
In other news, Divyanka and Vivek secretly got engaged Jan. 15. The couple didn't want unnecessary noise around their relationship, which was why they went for a low-key ceremony attended by family members and close friends only.
Check the fun interview here: