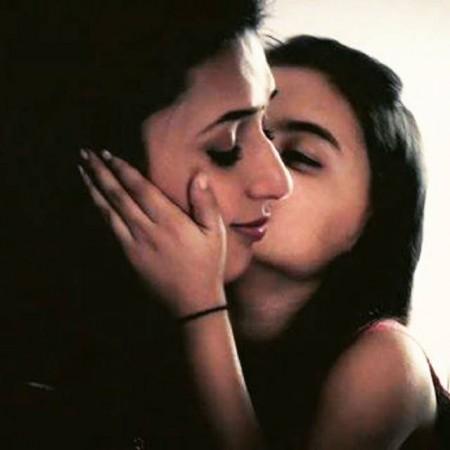 Divyanka Tripathi aka Ishita of "Yeh Hai Mohabbatein" is not only a caring and loving woman on-screen, but off-screen as well.
Reports have been doing the rounds that the actress is on a mission to make the shooting sets a smoke-free zone as the crew members work with a child artiste (Ruhanika Dhawan) and an adorable dog.
Divyanka shares a close bond with Ruhanika as well as the dog off-screen and has asked the entire team to avoid smoking on the shooting premises as it might create trouble to both Ruhanika and the dog.
"Divyanka has requested every-one on set not to smoke when the little girl is around. And now with the entry of Muthuswamy the dog on the show we are shooting major scenes with the dog around, so Divyanka has asked the production house to make the whole set a smoke-free zone so that it doesn't cause any discomfort for the animal and the child," a source told Deccan Chronicle.
In the latest development in the show, Ishita is overwhelmed to have Ruhi back with her. Even Aditya expresses his wish to stay with the family, much to Shagun's surprise.
Although happy with Ruhi beside her, Ishita along with Raman (Karan Patel) then tries to find out that what made Ruhi change her mind towards her Ishima and support her. They soon get to know that an unknown person has helped woman activist Sujata to convince Ruhi to return to her Ishima.
The show will soon bring in a new twist by introducing a new man in Ishita's life.