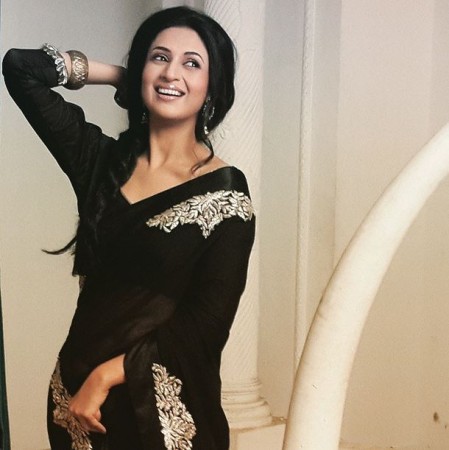 Early in March, "Yeh Hai Mohabbatein" actress Divyanka Tripathi fractured leg after which she had shoot for the daily soap seated in a wheelchair. Although she would get bored by just sitting on it for hours, she claimed books and phone had become her best friends.
The actress took to Instagram to announce that the plaster will be on for another two weeks after which she would have to take a 1-2 weeks' rest. This naturally means she wouldn't be able to shake a leg at co-star Karan Patel and Ankita Bhargava's wedding on 3 May.
"Boo hoo hoo. Doc says- 2 more weeks in Plaster! Later 1-2 weeks of rest! A Curse For TV Actress! #NoWalking fr shoot. #Nodancing in KP marriage. #NoFun #NoIndependence (sic)," she wrote along with photo of her's posing with the cast.
But, she has been attending quite a few parties lately, which leaves her with some room for spontaneous dancing. However, she had made big plans for her friend and co-star's big day.
Talking to Deccan Chronicle, Divyanka said how the sets of "YHM" had transformed into a 'shaadi wala ghar'.
"Our set is like a shaadi wala ghar, sasural (Karan) and maayka (Abhay Bhargava) dono hamari taraf se hai. All the preparations are taking place on the sets. Now we are deciding who will perform on what song at sangeet," she elaborated.
In other news, Karan-Ankita are set to have a filmy wedding. A pre-wedding cocktail, engagement, sangeet, and then pheras.
"Yes, we will have a filmy wedding. I belong to Delhi and lived in a joint family till I came to Mumbai. I have always enjoyed this whole joint family setup and am happy that Karan has a big family," The Times of India quoted Ankita as saying.