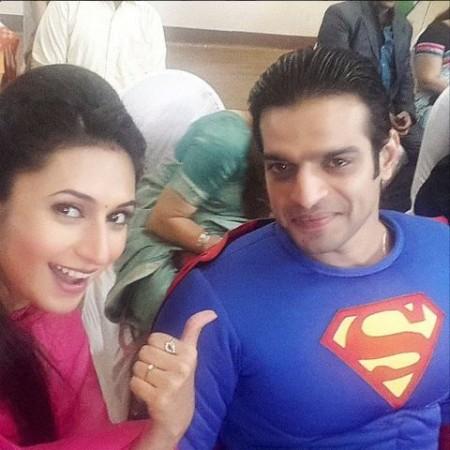 Hit TV show "Yeh Hai Mohabbatein" is set to take its viewers by surprise. In the coming week, the daily soap's central characters Ishita (Divyanka Tripathi) and Raman (Karan Patel) will be seen getting intimate on screen.
The leading lady may have agreed to shoot the sequence, but at the same time, has laid down a few rules for the unit to follow. Reportedly, she has demanded there be lesser members on set, and makers give her the liberty to pick her attire for the scene.
"Divyanka has put forth some conditions for shooting the scene. She has asked the production house that there should be minimal people on the sets and that the costumes for the scene should be of her choice. She wants the scene to look aesthetic and not vulgar in any way. In fact, she has said that she will shoot the scene only if her conditions are adhered to," The Times of India quoted a source as saying.
In other news, the show is set to take a generation leap by July and the makers are busy writing the track for it. According to a Tellychakkar source, the kids are to grow up and the plot will bring in more drama.
While the leap may bring freshness to the script, the actress is reportedly unhappy about it as she would have to play mother to grown up children. While nothing has been finalised yet, Divyanka apparently said her fans wouldn't want to see her sporting grey hair.