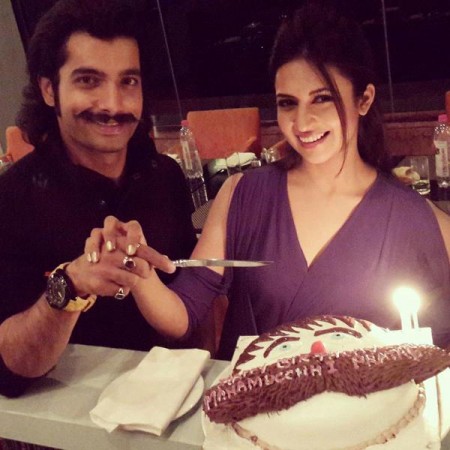 "Yeh Hai Mohabbatein actress Divyanka Tripathi's split with long-time boyfriend Ssharad Malhotra left everyone confused. The couple, in their statement, said they were calling it off mutually. However, there were rumours that the actor's philandering ways had become a big concern, which led the relationship to end.
After "Bharat ka Veer Putra - Maharana Pratap" actor Ssharad denied cheating on Divyanka with co-star Rachna Parulkar, the "YHM" actress broke her silence on why they parted ways.
"I won't blame him for everything. Actually, I do(laughs). But still, there are certain things which I believe even I was at fault. For example, we make this man the center of our world. We believe our life is a fairytale, brought up by a prince charming and you live happily ever after. Why can't a woman independently have a happy ending?" she told Bollywood Life, adding it was not she who went out of her way to keep her ex-beau happy.
Divyanka further elaborated on how she would sleep less, cook non-veg food and made time for his family, whereas he never did the same. However, the break-up has taught her one of life's greatest lessons.
"We women are fools to do so much for the man we love. And we forget to stand for ourselves. Now I ask myself, why did I do all that? The most important lesson I have learnt through this relationship is- don't ever lose your identity in making others happy," she added.
In other news, the tough phase is now in the past and the actress is on a roll, as far as her career is concerned. She bagged trophies like no other at the recently concluded Star Parivaar Awards 2015 and Zee Gold Awards.