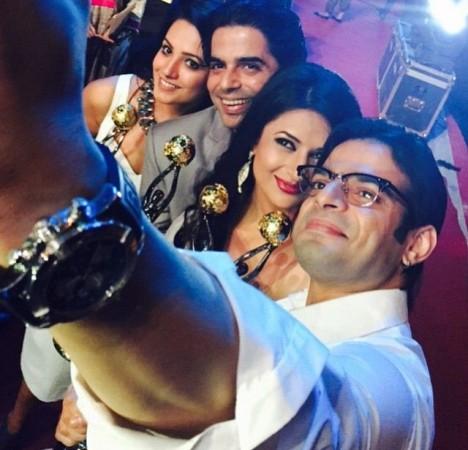 Raj Singh Arora, who plays the role of Mihir in Star Plus hit show "Yeh Hai Mohabbatein", has set out for his honeymoon.
The actor is vacationing in the beautiful locales of Ladakh with his love. Interestingly, it's not his girlfriend Pooja Gor, but his newly possessed bike.
The actor, who is a bike-lover, considers himself to be married with the bike for the past six months. Raj took to his Instagram account to share a picture with his partner with a caption.
"Baby & Me have to go for our Honeymoon to Ladakh, its been 6 months that we have been married :) She Adds so Much Color & Joy in my Life @royalenfield This Motorcycle There Just is Nothing Else Like it No Other Bike Like it. LOVE is the best i can describe it.
My first Bike was a Yezdi as a 16 yr old & then at 18 The @royalenfield #Machismo, which i sold to come to Mumbai to become an Actor & Now that i bought the Classic Chrome There isn't a day that i don't want to Ride it ...i Dream about riding it all the time , So much fun to put my headphones in my ears play my music drown out the traffic & ride in #Mumbai :)" Raj posted on Instagram.
Meanwhile, in "Yeh Hai Mohabbatein", the entire Bhalla family have been trying hard to help him get Sarika (Sarika Dhillion) back in his life.
And after a lot of struggle, Romi, who has realised that it was his mistake to leave Sarika when she needed him the most, has finally convinced her to marry him.