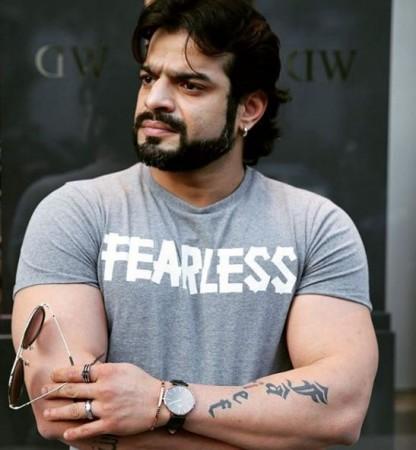 "Kaisi Yeh Yaariaan" star Parth Samthaan, who is gearing up for his Bollywood debut, isn't in the best of situations at the moment.
Trapped in a distasteful WhatsApp controversy, the actor is finding it difficult to justify his position. And now, Karan Patel has taken to Twitter to express his disgust over the matter.
The "Yeh Hai Mohabbatein" actor was clearly very disturbed with the way the contents of the Whatsapp group. "@LaghateParth ... If what i have heard is true abt a watsapp group, which i hope is not, but if true ... Then my friend ... You shall repent," he wrote and added, "@LaghateParth ... And trust me buddy any amount of bashing on social media will not change my mind ... U DO NOT DISRESPECT WOMEN .. Period."
In his tweets, he continued to say his posts were not in Parth's support adding that he will have to face the heat very soon. While Parth is yet to respond to Karan's statements, he had earlier said, in his defense, how he was being framed adding that people will be soon be able to put a face to the culprit.
Like this wasn't enough, the young star has now gone ahead and accused producer Vikas Gupta of molestation. "Vikas has gone through a difficult time because of the nature of allegations that speak of his professional incompetence and casts aspersions on his character. Alleging a producer of attempting to molest and extort money from an actor is bizarre. Vikas will be taking legal action soon. A defamation case is being filed against the Bollywood aspirant," Gupta's lawyer Yadunath Bhargawan told The Times of India.