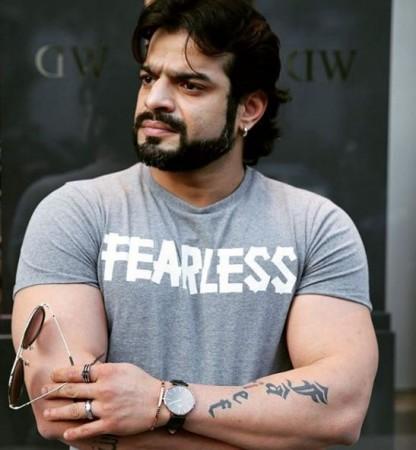 Karan Patel aka Raman Bhalla of "Yeh Hai Mohabbatein" was rushed to the hospital after he sustained minor injuries while filming for an action sequence.
Talking to Absolute India News, a source said saving a unit member cost the TV actor a few stitches on his right wrist.
"Karan Patel was shooting for a fight sequence and tube light hit his hand while saving one of the unit members. He ended up injuring his pal badly and blood started oozing out and was immediately rushed to the hospital. The shooting was stalled," the insider further elaborated.
But the wound didn't keep him away from work for a long time. The extremely professional actor resumed shoot as soon as he was discharged from the hospital.
Interestingly, Karan shied away from mentioning about the incident on social media. Fans got worried sick when co-star Aly Goni wished him speedy recovery on Twitter. They immediately took to the micro-blogging site to convey their wishes.
Here are some tweets:
Priyanka: Hey rockstar @TheKaranPatel how are you feeling today hope your wrist is well now and you feel good do take care #LotsOfLove
mouny gurram: @MDeepanshi @TheKaranPatel pls dont take pressure on ur wrist and who is tat idiot doesnt knw how to fight properly even stupid fellow idiot
Kp's_CrazyFan_RASHII: @TheKaranPatel awwww tc baba get well soonish. Love u loads!! (sic).
Vishag Ravindran: @TheKaranPatel Thank god please take care bhai while shooting action scenes. love you bhai
However, later Karan calmed them by tweeting his picture with 'makeup' on. Check it out below: