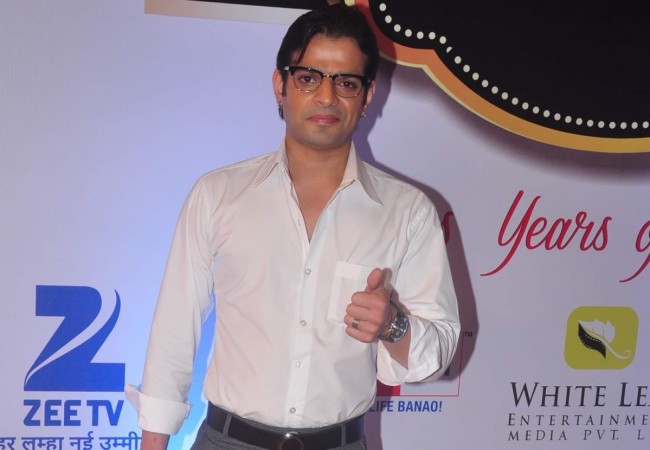 Karan Patel, who plays the role of Raman on "Yeh Hai Mohabbatein," is undergoing rigorous physical training and has been flaunting his transformed look on social media. The actor is on a strict diet and has been working out regularly despite his hectic shooting schedule.
Karan, who never liked working out, was persuaded to get a fit body by Aly Goni aka Romi and Anita Hassanandani's husband Rohit Reddy. Both Aly and Anita are Karan's co-stars on "Yeh Hai Mohabbatein." Karan, Aly and Rohit share a wonderful bond and the three often hang out together, with or without their spouses.
"All three of us are on a serious mission on getting fitter like never before. I never liked working out, but now we have made ourselves go on a routine diet and workout," Indo-Asian News Service (IANS) quoted Karan as saying.
"All of us help each other to get this routine on track. And Aly is like my brother from a different mother and has immensely inspired me on getting a fit body and work on my diet. After all, we are all for one and one for all," he added.
Recently, Karan was in news for the wrong reasons when Jeetendra, whose daughter Ekta Kapoor produces "Yeh Hai Mohabbatein," paid a surprise visit on the sets and was apparently shocked to learn that Karan never arrives on time and keeps the cast and crew waiting for long hours. Later, Jeetendra reportedly reprimanded Karan for his laidback attitude and asked him to be punctual and value others' time.
Meanwhile, the storyline of "Yeh Hai Mohabbatein" is revolving around Ruhi's custody. Raman and Ishita are trying all possible ways to bring Ruhi back home. However, in the upcoming episodes, some goons would threaten Raman by pointing a gun at Ishita and demand ransom from him. While Raman will succeed in rescuing Ishita from the goons, the incident will leave Ishita severely injured.