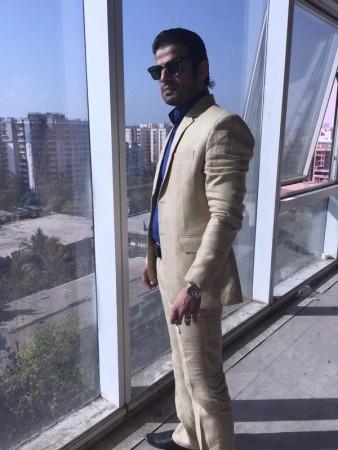 Karan Patel's break-up with Kamya Punjabi, followed by hush-hush engagement with Ankita Bhargava, triggered a bunch of controversies.
While the reports of Ankita being the reason for the former couple's split were clarified, an April Fools' Day article published by a leading web portal on the Kamya-Karan-Ankita equation seemed to have irked the TV actor.
He took to Twitter to announce that he would, henceforth, be boycotting the portal. "This is to make it official that i have #Boycotted @tellychakkar and hence any article on the same is purely gossip," Karan posted.
Interestingly, the story written in jest didn't go down well with the star's fans as well. Here are some of the tweets:
Faz: @TheKaranPatel @tellychakkar even if it's April fool certain things can't be accepted...
TiyaProudKPFan: @TheKaranPatel @tellychakkar Who the hell makes an April fool's joke out of someone's personal life wth #ShameOnTellychakkar
abhilasha ganeriwala: @TheKaranPatel @tellychakkar # it was inappropriate # to use fools day # and write such a # stupid # story.
The controversial news piece offered a juicy gossip to the readers, in which Kamya apparently slapped Karan after she saw him and Ankita stepping out of a posh nosh. "She saw Ankita and Karan hand-in-hand, all smiles. She lost control and gripped by anger slapped Karan, leaving everyone shocked," read the quote.
However, the portal did place a April Fools' Day disclaimer at the end of the story. But, probably it wasn't good enough for the "Yeh Hai Mohabbatein" actor.
In other news, Karan and Ankita are set to tie the knot on 3 May. "Karan and I both had a past, but we accepted our mistakes and moved on. And God has finally chosen us to be happy with each other," The Times of India quoted the bride-to-be as saying.
This is to make it official that i have #Boycotted @tellychakkar and hence any article on the same is purely gossip

— Karan Patel (@TheKaranPatel) April 1, 2015