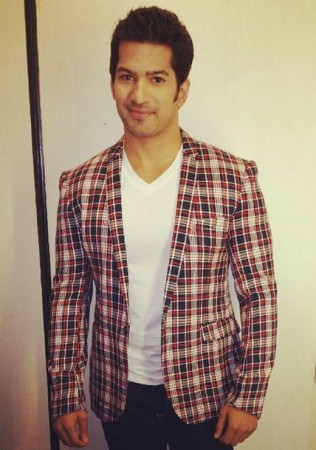 Amit Tandon, who rose to fame with his mesmerising voice in the first season of popular singing show "Indian Idol", has received an overwhelming response for his performance in popular TV show "Yeh Hai Mohabbatein".
In an interview with Bollywood Life, the singer-turned-actor speaks about his journey and collaboration with Balaji telefilms.
Amit said he feels lucky to have reached this level after starting his career through reality show, and then moving on to albums and daily soaps. He further revealed how his mentor Ekta Kapoor approached him to play the crucial role of Subbu in "Yeh Hai Mohabbatein".
The actor, who has earlier worked with the production house, feels comfortable working with them and believes that Balaji and Ekta knows how to extract talent from him.
"I was in Goa when I got a call from Balaji, telling me that Ekta wanted me to do the show," Amit told the daily.
Amit also unveiled some details about his character, Subbu, that is garnering a lot of interest among the viewers. Subbu was initially introduced in the show as a former lover of Ishita (Divyanka Tripathi). However, he now seems to have an evil motive behind helping the Bhalla family.
Without revealing much about his character, Amit claimed that the viewers have only seen two percent of Subbu's character and lot more is yet to unfurl.
"It is an amazing role. There's always this mystery surrounding him. You have only seen 2 percent of the the whole thing. There's a lot more that's going to happen in the coming days," he added.