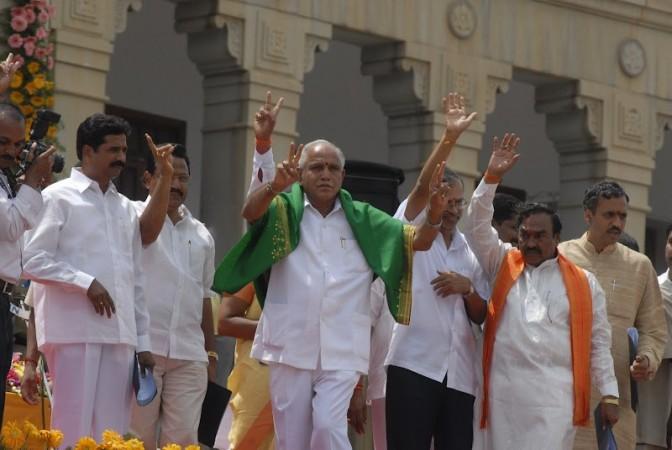 In the latest development to the ongoing political crisis in the Bharatiya Janata Party (BJP), the central leadership has summoned B.S. Yeddyurappa for talks but the former chief minister has refused to meet the party leaders in Delhi.
Meanwhile, sources close to the BJP said that Yeddyurappa had agreed on Chief Minister D V Sadananda Gowda presenting the state budget, which has been scheduled for Wednesday. Yeddyurappa's decision to halt his revolt till the budget session gets over is indeed a relief for Gowda.
However, there is no let-up in his demand for the chief minister's post. He has demanded the BJP high command to come to Bangalore after the budget session.