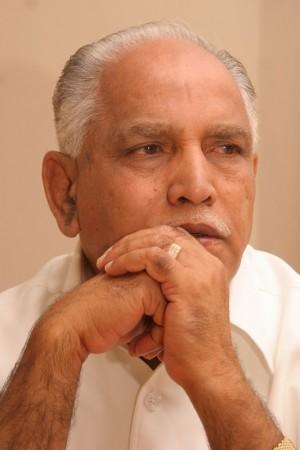 As the state budget session ends on March 30, BS Yeddyurappa, who was seen playing his hands down for some time, has seemingly resumed his efforts in pushing the central leadership over his demand for the chief ministership in Karnataka.
In a latest development, Yeddyurappa invited all the BJP MLAs for breakfast at his Race Course Residence in Bangalore on Friday, including CM D.V. Sadananda Gowda and State BJP chief K.S. Eshwarappa.
The breakfast was touted as a reminder to the BJP high command, especially to party president Nitin Gadkari, about their promise to the former (Yeddyurappa).
Earlier, on March 18, Yeddyurappa drove as many as 50 of his loyal supporters to a resort on the outskirts of Bangalore to demonstrate his strength in House of 120 BJP MLAs, demanding to reinstate him as the chief minister.
However, Yeddyurappa softened his stand after having talks with BJP high command in the capital and agreed to wait for the party's decision till the state budget session gets over that began on March 20.
The reports said that Yeddyurappa would be given back his job at Chief Minister's Office by the first week of April.
Meanwhile, the Yeddyurappa camp members have denied any political motivations behind the breakfast.