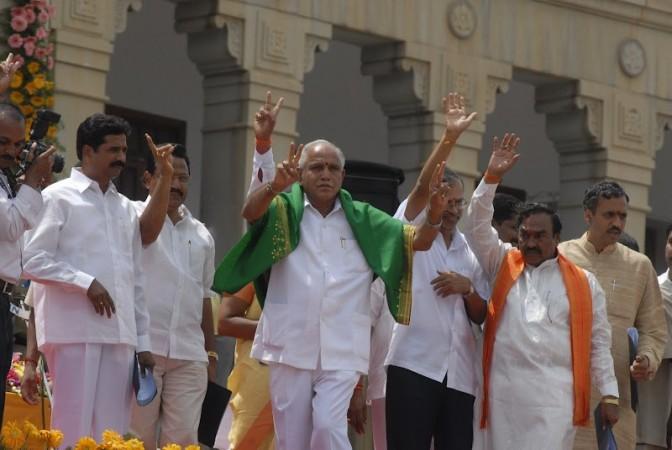 The latest reports on the ongoing power-struggle within the BJP suggest that the party high command has decided to make Lingayath leader Jagadish Shettar the new chief minister of Karnataka state. He is likely to be sworn-in as the CM July 19.
This latest development comes following the core committee meeting in New Delhi on Saturday.
The BJP's decision to replace current Chief Minister DV Sadananda Gowda has sent out a message that defiant BJP senior leader BS Yeddyurappa has won the fight.
It may be recalled that Yeddyurappa favoured Gowda over Shettar as his successor after he was forced to resign following the Lokayukta report on Bellary illegal mining. However, he was hell bent on pulling him down after differences cropped up between them.
Yeddyurappa resorted to strong-arm politics to make sure that the party's high command gives in to his demands. He even went to the extent of breaking the BJP government in Karnataka. While nine ministers personally handed over their resignation to Gowda last month, about 51 MLAs reportedly offered to resign if the party bosses refused to replace Gowda.
The central leadership cannot let the crisis continue considering the fact that the assembly elections in the state is just a few months away, and knowing that the political turmoil could turn the tides in favour of other rival political parties.
According to media reports, Gowda is likely to get a post at national level in the party or be named as the member of Rajya Sabha.
The first BJP government in Karnataka has been reeling under various crisis ever since it came to power in 2008.
Shettar is the third person to become chief minister in BJP's five-years-rule in Karnataka.