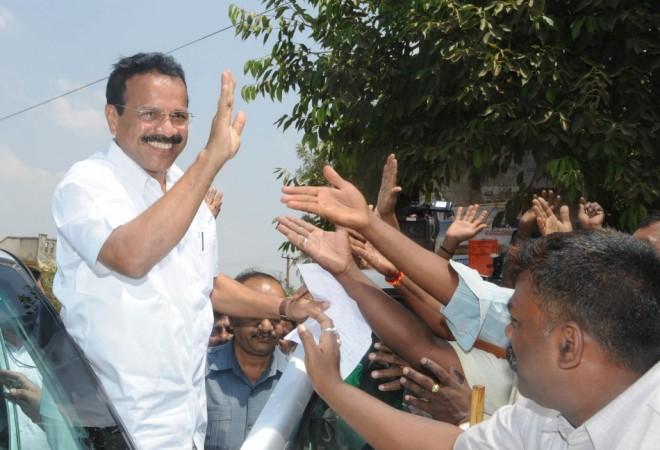 The Bharatiya Janata Party (BJP) high command received a reprieve from the sweltering political heat in its Karnataka unit, as nine rebel ministers decided to withdraw their resignations on Monday.
The ministers' decision to pull back their resignations was taken in a meeting at former CM BS Yeddyurappa's residence in Bangalore. The Yeddyurappa camp ministers and MLAs had a brief altercation over the issue on Monday, following senior party leader Arun Jaitley's assurance to look into the dissenting group's demands, soon.
Minister of rural development Jagadish Shettar announced this decision to the press. He said that ministers' decision to withdraw their resignation was on Yeddyurappa's advice, which came following the party top brass' assurance.
The rebel groups of the BJP unit of Karnataka have been summoned to New Delhi where the factions will meet the party bosses on Monday evening.
The Yeddyurappa camp has staged several high political dramas, which often endangered the BJP's rule in the state. Agitated members have been intensifying their attack against DV Sadananda Gowda since last week and demanded his removal from the current chief minister post.
Jagadish Shettar, who hails from Lingayat community, is a close aide of Yeddyurappa. Projected as a chief minister candidate, Shettar is enjoying full support from the Yeddyurappa camp which is pressurising the central leadership to put him in Gowda's place.
In a bid to demonstrate the strength of the rebel faction, Jagadish Shettar on Sunday released a list of 51 MLAs who are allegedly willing to resign if the central leadership fails to replace Gowda at the earliest date. It's said that a July 5 deadline has been set for the party high command to fulfil their demands.
Should the concerned MLAs choose to file their resignation en masse, it will be just a matter of time before the nation will witness the collapse of the first BJP government in the south. Moreover, the situation will turn nightmarish for the BJP central leaders if these MLAs submit their resignations.
Yeddyurappa was asked to resign from his post last year after being slapped with an illegal mining case as indicated in a Lokayukta report.
The former CM has made several attempts to regain his lost title. However, convinced by the fact that his party is highly reluctant in according him with the top post, he has now placed a demand for Gowda to be replaced with his camp's favourite Shettar.