Rocking Star Yash has become a pan-Indian actor with his latest film KGF, which is originally made in Kannada and has been dubbed in Tamil, Telugu, Malayalam and Hindi. He is enjoying attention that no actor from the Sandalwood has garnered in the recent history.
He has collaborated with Prashanth Neel of Ugramm fame. The film is about an ambitious man, who fights against the oppression in the backdrop of Kolar Gold Mines and how the region is affected due to global politics.
In an exclusive interview with International Business Times, India, Yash talks about his preparation, promoting the film in other languages and more in this conversation. Excerpts from the chat:
How did you prepare for the role of Rocky and was there any special preparation for it?
Not much of special preparations. We worked on my looks and I changed my walking style for my bell bottom avatar. At the same time, I have my own way of preparing for a role. The moment I give nod for a film I spend time with the director discussing the screenplay and scenes. I also make sure to have discussion with the dialogue writer. Based on my interactions with my team, I give shape to the character that I am going to play.
Actors of your age, or as successful as you, generally work in 2-3 movies in a year. But you took three years in one film. Did not you feel like taking a big risk at this stage of your career?

I have done five movies in two years (laughs). See, KGF is releasing in five languages. A movie of this scale requires a lot of dedication and when you are making it in multiple languages it is sure to take time, but I feel it is a worthy attempt. And the progress can only happen if we are willing to take risks.
So, was there a plan to dub in other languages in place when you started the project?

It is an afterthought. Initially, we wanted the film to release in other states with subtitles. However, we thought of giving it a try upon looking the viewers' response to Baahubali series.
Your team attempted something that that Sandalwood had not witnessed in recent decades and created its own path by dubbing in multiple languages. You travelled many places for promotions. How difficult was the experience and looking at the way you have handled, language was never an issue for you?
I have kept telling this everywhere. Where ever we go, we should respect the language and culture of the land. I should practise it when I expect it from others. And talking about the challenges, there will always be difficulties when you are attempting something new. But producer Vijay sir made our lives easy.
He ensured that we were not looked down by others and did everything in order to see that we are not in a situation where we felt low of ourselves. We went with our heads held high everywhere. He did a lot of groundwork and research and it all happened only because of his love for the language and not due to commercial interest.
If we have a film like KGF in hand and such encouraging producer, it gives strength to us to talk about our film. It is premature to talk about its success, but we are overjoyed when this film is being celebrated cutting across all language barriers.
Will your movies be dubbed in other languages from now on and are you open to act in other language movies?
I am not keen on dubbing all my movies to other languages and it will be dubbed only if the content has the potential to win the audience's hearts.
I am open to other languages if I am convinced with the script and intent behind the making. I want to understand why the filmmakers want me in the role at the first place. However, I have my own base here and if it has the content to entertain our audience, I do not have issues in working in other language movies.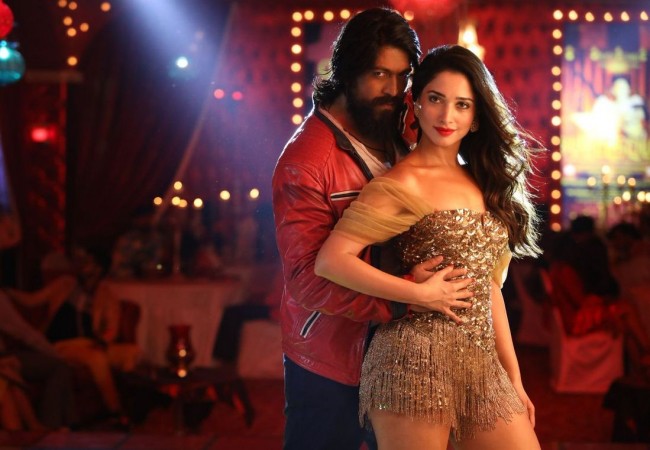 It is an industry where people struggle to handle success and failures. Although it may sound out of context here, but the entertainment industry is one such place we hear about suicides for the lack of success or due to depression. After being in films for some many years and reaching where you are, what would you like to say on the issue?
I do not rest on my laurels. I am not the one who lives in the past. If we keep talking about the success, then we cannot move on. Whereas failure is a good teacher as it teaches you a lot of lessons. According to me, we should not be afraid of failures and real progress can happen if we are willing to take chances.
Talking about the more serious subject of suicides, there is a solution for every problem in the world and we should change the way they see the problems. Suicide is not a solution and everything is possible if you have detrmination and courage to move forward.
Now that you have got the pan-India appeal, what is your next goal?

Frankly speaking, it keeps changing time to time. My aim is to constantly challenge myself and move ahead. I desire to reach more and more people and want to win the love of maximum number of people.
It means your character in KGF is closer to real life!
In some ways, yes. My attitude in the film and real life have similarities.