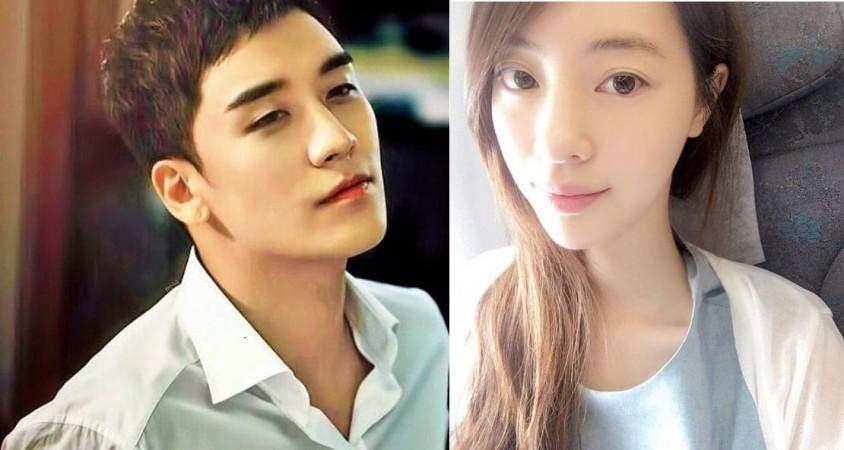 Popular South Korean fitness instructor cum rookie actress Yang Jung Won opened up about her relationship with Big Bang member Lee Seung-hyun a.k.a Seungri during the MBC chat show "Video Star."
While interacting with the host, the 26-year-old spoke about her relationship with the "Strong Baby" singer. According to her, the two met each other at a restaurant and the young Korean heartthrob's kind nature attracted her towards him.
"We randomly met while eating out at a restaurant, and he paid for my meal without even saying anything," said the rookie actress.
The fitness instructor even explained how the 25-year-old arranges Big Bang concert tickets for her and said, "Even though I didn't mention anything about concert tickets, he told me that I could just tell him if I wanted to see the concert."
However, when the show host asked her if the two are planning to take their relationship to the next level, the actress revealed that they are maintaining "a good nuna and dongseng friendship". The 26-year-old also added that the two are well aware of each other's dating life.
MBC Every 1 telecast the chat with popular fitness instructor Jung Won in the "Hot Body Special" segment of its chat show "Video Star."
Meanwhile, Seungri is currently busy with the boy band's scheduled fan meeting in Taiwan. The group is likely to extend their tour in Taipei as they had to reschedule their fan meeting considering the requests of their fans' parents.
The boy band members are also planning to meet their followers from Malaysia, Singapore, Hawaii and Thailand in the coming days.