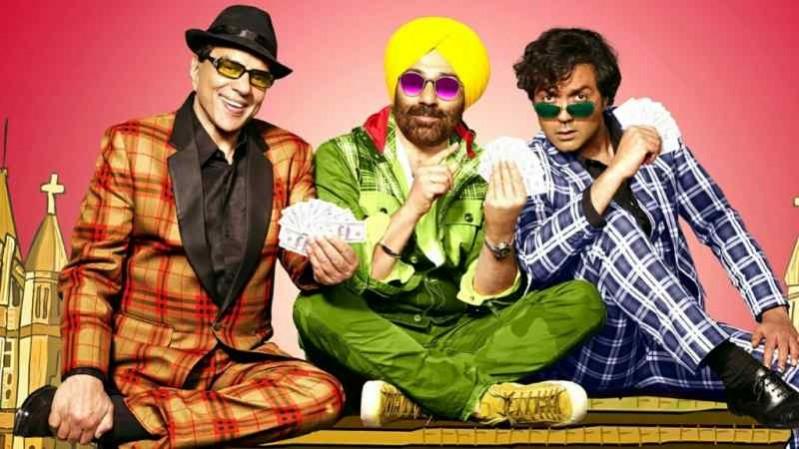 The third instalment of the Yamla Pagla Deewana franchise released today, alongside Rajkumar Rao- Shradha Kapoor starrer Stree.
Yamla Pagla Deewana franchise has been directed by Navaniat Singh and has a lot of stars like Shatrughan Sinha, Kriti Kharbanda, Johnny Lever, Asrani and Satish Kaushik alongside Dharmendra, Sunny Deol and Bobby Deol. The only interesting elements of the movie are the cameo appearances of Salman Khan, Rekha, Sonakshi Sinha and Gippy Grewal.
The story revolves around Puran (Sunny Deol), who is a small-time Baba and an Ayurvedic revolutionary, who cures his patients with a wonder drug that has been passed on through generations. Puran's brother Kaala (Bobby Deol) is more friendly. It only takes a woman, Cheeku (Kriti Kharbanda), to seduce Kaala, and steal the formula for Marfatia, who promptly patents the medicine and sends Puran a notice. It is then, Puran's tenant Parmar (Dharmendra), who happens to be a lawyer, comes to his rescue. Parmar represents the two brothers, Puran and Kaala in court.
Yamla Pagla Deewana Phir Se looks like a desperate attempt to sell Bobby Deol as a man with comedy skills. Sunny Deol's character is poorly thought out and he is shown as the world's only Ayurvedic practitioner who can stop a truck with his bare hands. The film also tries to sell a combination of plenty of community stereotypes like the big-hearted, hard-drinking Punjabis and vegetarian Gujratis.
The movie seems to have been made on the premise that the audience adores watching the Deol trio on the big screen together, no matter how poor the script. The movie seems to be trying really hard to keep up with its promise of comedy for 148 minutes.
The first movie of the Yamla Pagla Deewana Empire had its moments that seemed to impress the audience. The second instalment created some ripples with the Orangutan and the Sumo wrestlers. The third part makes you question whether a third iteration was, at all necessary.