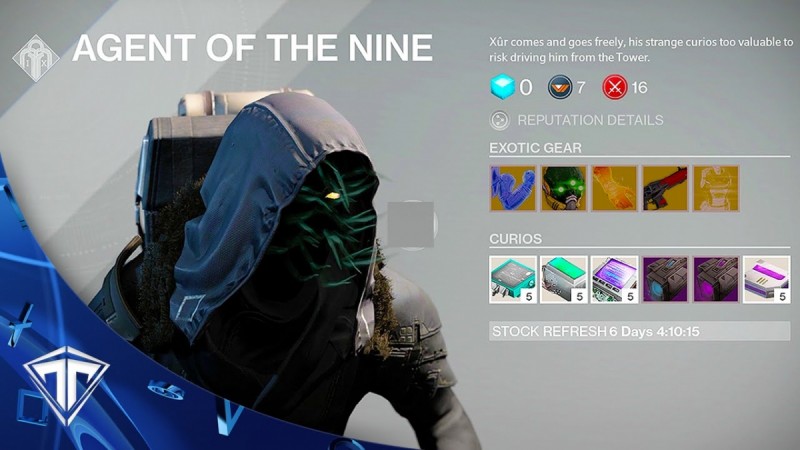 Destiny's exotic weapons and armour dealer Xur is heading back to the tower for the weekend with an updated inventory of items.
But, the weapons and items in Xur's inventory this time around are sort of old. This is because of Bungie's decision to cycle Xur's inventory each week before he heads to the Tower.
Nontheless, with Xur back in the helm this weekend, you can spend 13 Strange Coins each and pick up the Mk.44 Stand Asides (Exotic Titan boots), Mask of the Third Man (Exotic Hunter helm) and Light Beyond Nemesis (Exotic Warlock helm).
Apart from that, the Exotic weapon of the week is the shotgun Universal Remote that can be picked up for 17 Strange Coins, while Exotic Chest Engrams can be purchased for 23 Motes of Light.
There are also the usual Heavy Ammo Synths that you can purchase, with five packs of Heavy Ammo Synths costing one Strange Coin.
As usual, Xur can be found in the Tower, near the Jukebox where Dead Orbit and the Future War Cult are found. He'll be there until 14 June, 1am PST for you to pick up whatever you desire in exchange for your Strange Coins.
[Source: Gamingbolt]