Update: Xiaomi CEO Lei Jun has written a letter to his employees highlighting the milestones the company has achived in the last year. The company has recently crossed the RMB 100 Billion revenue mark and is cuurently the world's number 4 smartphone brand in Q4 2017 in terms of shipments, according to an IDC report.
Lei Jun also acknowledged the company's phenomenal track record in India and hopes for the Chinese company to do an India in China and become the number 1 smartphone brand in its home market. Meanwhile, Xiaomi is expected to launch a new smartphone on February 14 in India and it is highly touted that it will be the Redmi Note 5.
Read on...
Xiaomi recently sent out invites to a February 14 launch event after which the entire tech community has become eager to know which phone the company is going to launch in India.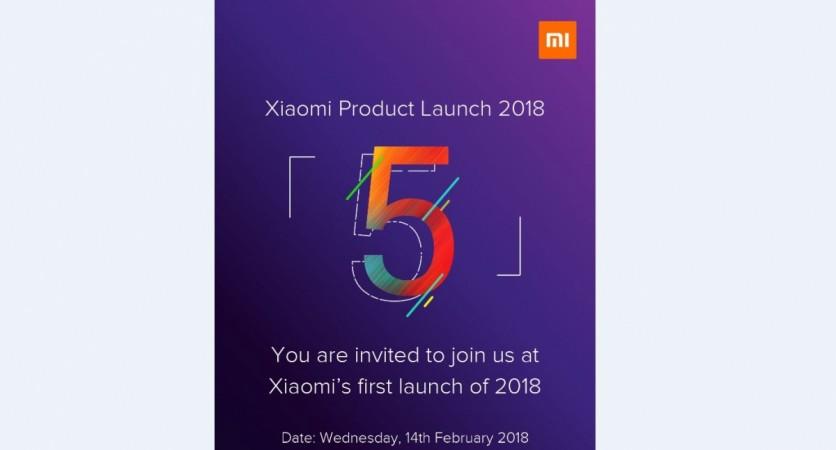 While most of us thought that Xiaomi would launch the Redmi 5 or Redmi 5 Plus, considering that the Redmi Note 5 hasn't been launched in its home market yet, we did not completely rule out the fact that Xiaomi could launch the much awaited Redmi Note 5. If Xiaomi ends up launching the Redmi Note 5 at the event, India will be the first market where the phone is launched. And now, a new piece of information has revealed that that's exactly what Xiaomi will be doing – launching the Redmi Note 5 on February 14.
The evidence hinting at the Redmi Note 5 launch was found on an event page on Xiaomi's official site by Techook. A JavaScript code for the countdown timer on the official event page has a subdirectory titled 'redminote5,' which suggests that the smartphone Xiaomi will be launching on February 14 could be the Redmi Note 5.
The event page also carries a video which also hints at the possibility that the yet-to-be launched smartphone could be the Redmi Note 5. The video says "1 made it to the top, 2 was quite a star, 3 was a super seller, 4 gave you more, but 5 takes it sky high."
The event page also carries a meta description which reads "Presenting the all-rounder #GiveMe5." To recollect, the Redmi Note 4 was launched in January last year in the presence of Team India all-rounder Ravindra Jadeja. The use of the word "all-rounder" in the meta description also hints at the Redmi Note 4 successor, i.e., Redmi Note 5.
Also read: Can't wait for Xiaomi Redmi Note 5? Check out these worthy alternatives you can buy right now
Furthermore, the new details also align with earlier rumors that suggested Xiaomi will launch the Redmi Note 5 in India in February.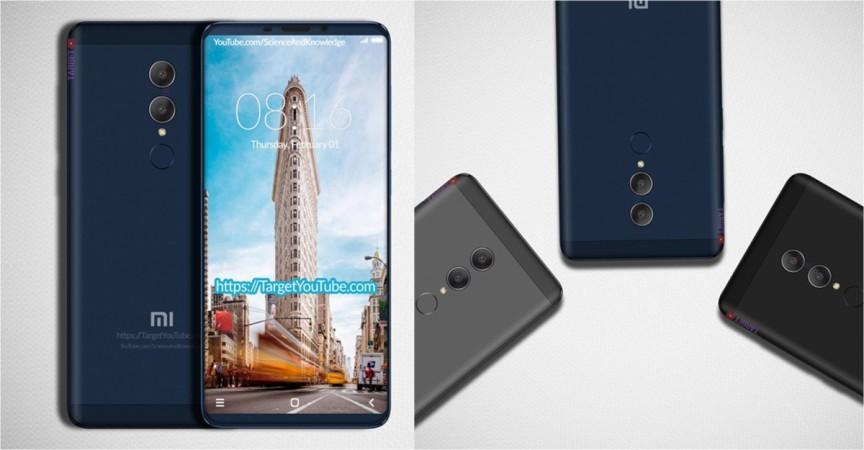 Meanwhile, there have been tons of speculation that Xiaomi could launch the Redmi 5 Plus as the Redmi Note 5 in India and some other markets, following a MIUI forum post which claimed that the company had decided to ditch the 'Note' branding.
Both the Redmi 5 and Redmi 5 Plus boast of large 18:9 aspect ratio screens. However they lack a dual camera setup and are powered by the Snapdragon 450 and Snapdragon 625 processors, respectively. If the Redmi 5 Plus were to be launched as the Redmi Note 5 in India, then Xiaomi will disappoint a lot of users who are expecting a newer Snapdragon 636 chipset and a dual camera setup.
Whether Xiaomi rebrands the Redmi 5 Plus and launches it as the Redmi Note 5 or will it launch an all-new smartphone with dual-camera setup and a snappier processor (as per rumored specs), remains to be seen. But one thing is almost certain, Xiaomi will be launching a Redmi Note 5 after all.
Redmi Note 5 Specifications
If rumors are anything to go by, the Redmi Note 5 will sport a 5.99-inch FullHD+ IPS LCD display with a resolution of 1080x2160 pixels and an 18:9 aspect ratio. It is expected to be powered by a Qualcomm Snapdragon 636 processor, which is a decent upgrade over the SD 625 inside its predecessor.
The yet-unofficial device is said to come in two configurations – 3GB RAM with 32 GB storage and 4GB RAM with 64GB storage options.
Going by the renders, the Redmi Note 5 will feature a dual rear camera setup, which is rumoured to be a 16MP rear camera along with another 5MP secondary camera. The device will come with an 8MP front-facing camera with 1080p video recording capability. Renders also show a rear-mounted fingerprint sensor below the dual camera setup.
Just like the Redmi note 4 , the Redmi Note 5 is said to pack a 4100mAh battery. Moreover, it will come with MIUI 9.2 pre-installed, which will be based on the Android Oreo.
Pricing and availability details are expected tp be announced at the February 14 launch event itself. Rumour has it that it will be priced similar to its predecessor Redmi Note 4 and depending on the configuration (RAM+ storage), it is expected to be priced anywhere between Rs 10,999 and Rs 15,000.
Also read: Xiaomi Redmi Note 5 price expected to be around Rs 15,000: Will it be justified?