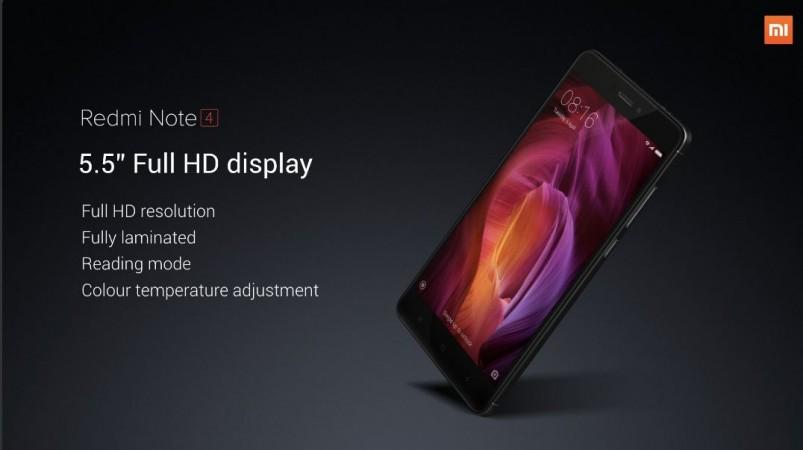 Redmi Note 4 India release live update:
112:45 pm IST:That's concludes our Xiaomi Redmi Note 4 live update. Watch this space for detailed report soon.
12:40 pm IST: Redmi Note 4 comes in three variants-- 2GB RAM +32GB storage, 3GB RAM+32GB storage and 4GB RAM+64GB storage-- for Rs. 9,999, Rs, 10,999 and Rs. 12,999, respectively.
12: 38 pm IST: Xiaomi incorporated Android Nougat preview in the the Redmi Note 4. But, this will be available only in the units sold in the first flash sale, which is scheduled to go live on Flipkart on January 23.
12:35 pm IST: As rumoured before, Redmi Note 4 is coming with 4GB RAM and 64GB internal storage.
12: 30 pm IST: Redmi Note 4 sports a 13MP camera with CMOS sensor, PDAF (Phase Detection Auto Focus), 1.12µm pixel size. And on the front, it features 5MP snapper with new Beautify app with smart and Pro mode.
12:18 pm IST: Redmi Note 4 houses 4,100mAh battery, almost same as Redmi Note 3 (4,050), but it will have 25% more battery life compared to its predecessor thanks to 14nm (nano-meter) class FinFET architecture-based Snapdragon 625 octa-core processor, claims Jai Mani, Lead Product Manager, Xiaomi India.
12:10 pm IST: Redmi Note 4 video ad released and it confirms the presence of Qualcomm Snapdragon CPU.
12:05 pm IST: Redmi Note 4 will be coming aluminum-made Redmi Note 4 with brand new black matte finish. First time in India.
12:03 pm IST: Taking note of Redmi Note 3's design flaw, which caused uneven sound dispersion Redmi Note 4's speaker re-positioned to the bottom edge for better sound dispersion.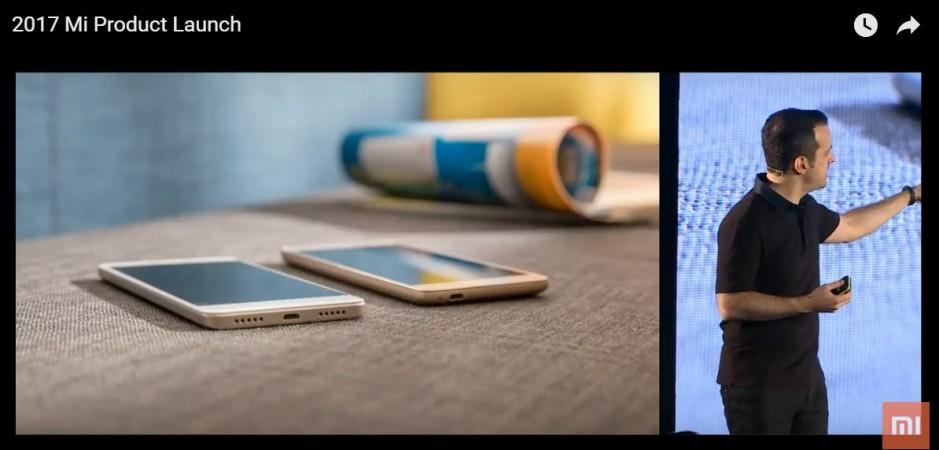 12:00 pm IST: Now, Redmi Note 4 introduction begins. It sports all-metal body with tappered edges on the sides.
11:59 am IST: Before Redmi Note 4 launch, Barra sheds light on its predecessor Redmi Note 3, the company's bestselling phone to date. It reportedly sold more than 3.2 million units, making it the highest shipped smartphone in India's online smartphone sale history (courtesy, IDC)
11:55 am IST: We have good news. The Redmi Note 4 India launch has just begun. Charismatic Hugo Barra, Xiaomi VP (Global) takes stage to kick off the product release event.
11:30 am IST: There seems to be some delay in Redmi Note 4 launch. Stay tuned for live update.
Back story:
After weeks of teasing, Xiaomi is finally ready to pull the wraps of the new Redmi Note 4 in India. The company is hosting a grand launch event in New Delhi and the programme is scheduled to kick off at 11:30 am.
Xiaomi has also made arrangement to webcast the entire event live online via dedicated webpage—" 2017 Mi Product Launch page"
Xiaomi Redmi Note 4: what to expect
The company has tied up with Flipkart to sell Redmi Note 4 in India, but details regarding the device's price and release date are expected to be announced later today.
Word on the street is that the India-bound Redmi Note 4 will have different processor compared to the original model sold in China.
Read more: Xiaomi Redmi Note 4 releasing in India; expected price, specifications and more
Watch the space above for live updates on Xiaomi's 2017 product launch.