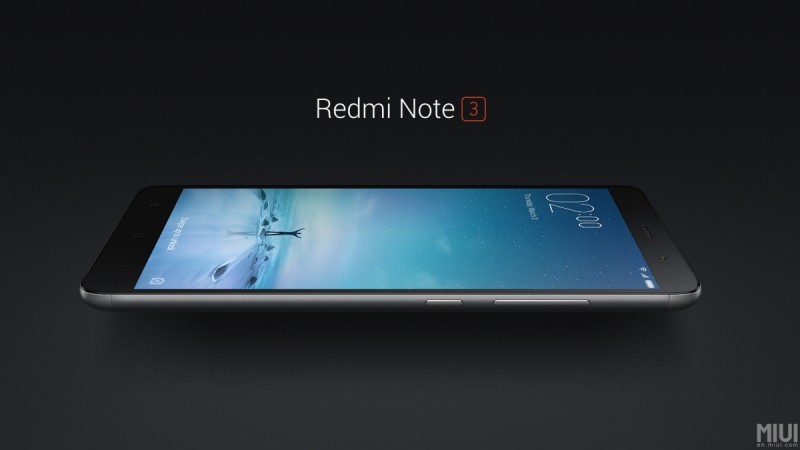 The demand for smartphones in India, the fastest growing mobile phone market after China, is rising and manufacturers are trying to make the best advantage of it. The response from international OEMs, especially from China, has been phenomenal, paving way for a new level of competition in the budget smartphone segment.
Companies such as Xiaomi, Lenovo, LeEco, Meizu and Coolpad have shown how budget smartphones no longer have to come with low-end features and specifications. In this article, we are going to compare the popular Redmi Note 3 against a new release from Coolpad, the Note 3 Plus, which offer identical features and are available at pretty much the same price.
Design and display
In terms of design, Xiaomi Redmi Note 3 may take lead with its premium metal finish unibody when compared with Coolpad Note 3 Plus' high-quality plastic cover. The Note 3 Plus is identical to the other Coolpad smartphones such as the Note 3 and Note 3 Lite, but comes with a bigger higher resolution display.
While comparing the Redmi Note 3 and Coolpad Note 3 Plus displays, both phones have the same 5.5-inch Full HD resolution screen with 401ppi. The Coolpad Note 3 Plus display has a scratch-resistant layer, while Redmi Note 3 offers 178-degree viewing angle with sunlight display technology and night mode.
Buyers who are particular about design and display, Xiaomi Redmi Note 3 comes with a better package.
Camera
Xiaomi Redmi Note 3 has a 16-megapixel rear-facing camera with PDAF, dual-tone LED flash, dual ISP and a 5MP front snapper with 36 smart beauty profiles. Comparatively, the Note 3 Plus has a 13MP primary camera with LED flash and no PDAF, but the front camera is same as that in the Redmi Note 3 at 5 megapixels.
Another key area where the Redmi Note 3 offers better specs than Coolpad's latest smartphone.
Processor, RAM and storage
It is important for buyers to get better specs under-the-hood just as much as the design, camera and battery. It is essential for the handset's performance, which in turn enhances the user experience. Xiaomi Redmi Note 3 is powered by 64-bit class Qualcomm Snapdragon 650 Hexa-core, which is paired with a 2GB RAM and 16GB expandable storage.
Note: We are comparing the 16GB/2GB variant of the Redmi Note 3 with Coolpad Note 3 Plus.
The Note 3 Plus, however, comes with a 1.5GHz MediaTek octa-core processor, 3GB RAM and 16GB expandable storage.
Going by the looks, both the smartphones may score similar on the performance scale, but we would reserve our final verdict until a full review of both the smartphones is done.
Battery and add-ons
Xiaomi Redmi Note 3 sports an impressive 4,050mAh battery, which the company claims to offer close to 22 days on standby or up to 14 hours of GPS navigation. Coolpad Note 3 Plus has a 3,000mAh battery, which is comparatively smaller yet a decent offering.
Both the smartphones have a fingerprint scanner at the back, dual SIM card support and 4G LTE support. The Redmi Note 3 additionally offers VoLTE HD voice and video call feature. Xiaomi offers the handset in three colours -- silver, gold and dark grey; Coolpad has two options -- white and black.
Price and availability
Coolpad Note 3 Plus is priced competitively at Rs. 8,999 for all the specs that it has to offer. So it comes as no surprise that the Note 3 Plus fails to beat the Redmi Note 3 on certain aspects. Xiaomi Redmi Note 3 sells for Rs. 9,999 in India, which is a difference of Rs. 1,000.