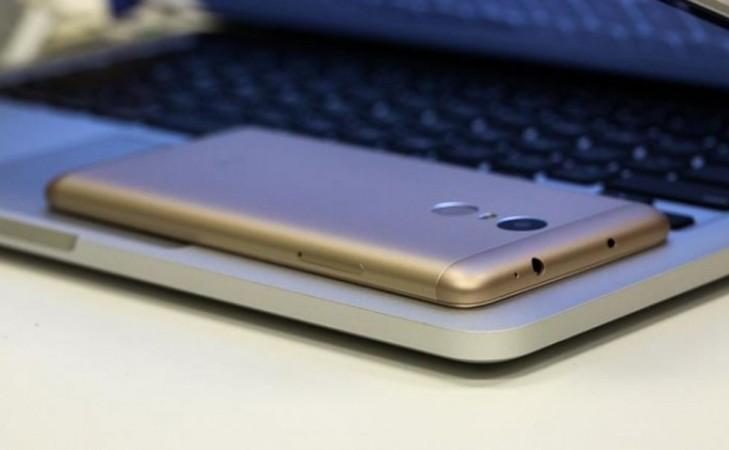 Xiaomi is reportedly launching the much-awaited Redmi Note 3 in India March 3, challenging budget premium devices in the market. The handset will compete against the likes of Lenovo K4 Note, LeEco Le 1s and Huawei Honor 5X once it is launched in the country.
Xiaomi Redmi Note 3's specifications are confirmed, but the company is yet to announce the handset's price in India, which would play a key role in the competition. Based on the rumours so far, the handset is expected to be priced under Rs 15,000. Will it make it to the top of the charts and become the bestselling smartphone in its price range? Only time will tell.
Since we have the confirmed spec-sheet, here are some top features that make the Redmi Note 3 a compelling device in India.
Looks
In India, the looks of the smartphone you carry matter. Xiaomi Redmi Note 3 may not be the only phone with a metal body, but it has the appeal to grab the bystanders' attention. The handset is 8.7mm thick despite packing a huge battery, and the complete metal body gives it a premium feel. The 5.5-inch display is standard in most phones, so users won't find it hard in terms of usability.
Camera
A good camera is always a welcome add-on, and some buyers rest their decisions on the quality of the photos. Xiaomi Redmi Note 3 features a 13-megapixel camera with Phase Detection Auto Focus (PDAF), a true-tone flash and several filters such as blur, dawn, vivid and modes like HDR, timer and panorama. Selfie-lovers can get satisfying results with the 5MP front-facing camera.
Battery
Even with all the great features, a smartphone isn't entirely compelling if it lacks good battery life. Xiaomi addresses the concern with a 4,000mAh battery with fast-charging technology to charge up to 50 percent in an hour.
Fingerprint scanner
With growing competition in the smartphone space, fingerprint scanners are commonly found in budget phones. Xiaomi, like LeEco, Lenovo and Huawei, offers a fingerprint scanner in the rear of the device. According to the company, the scanner is accurate and unlocks the device in 0.3 second.
Software
Xiaomi Redmi Note 3 is based on the Android platform, like most budget smartphones in the market, but runs its own MIUI 7.0 on top of it to give users a customised experience.
Display
The Redmi Note 3 has a 5.5-inch Full HD display, but what's unique is the inclusion of three viewing modes: sunlight, night and reading. This can come in handy for users based on the situation.