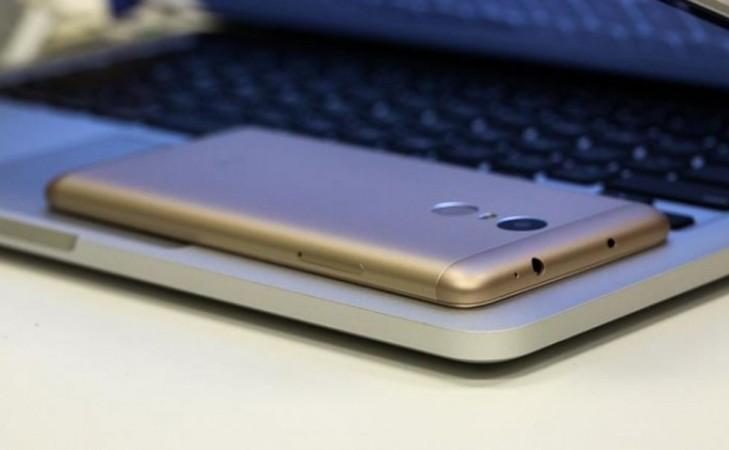 Xiaomi Redmi Note 3 is gaining a lot of attention for its affordability despite offering premium specifications. The handset has been sold out almost instantly in two flash sales so far, with the next sale scheduled to take place March 23 on Amazon India and Mi.com/in, where it might receive similar response from buyers.
Those who managed to purchase the Redmi Note 3 in initial sales are exploring hidden features of the handset, and a recent discovery says the Xiaomi smartphone can shoot 4k videos with maximum resolution of 3840 x 2178 pixels. According to a report on Deccan Chronicle, Xiaomi Redmi Note 3, however, requires a third-party application to push the camera quality to its maximum.
Xiaomi advertised its Redmi Note 3 as capable of shooting videos in full HD (1080p) resolution at 30fps, with additional modes like slow-motion and time-lapse. But the latest development confirms that the handset is capable of greater video quality. The default camera app found in the Redmi Note 3 limits the video recording capabilities to full HD, whereas installing a third-party app like Google Camera or Open Camera can unleash its true potential.
After installing the third-party app, users must go to its "Settings" and change the video resolution to the highest standard (UHD 4K in Google Camera or 4096x2160 in Open Camera). Unlocking the 4K video recording capability on the Redmi Note 3 might not be a great idea on a 16GB variant as it may consume a lot of storage space, especially when there is no microSD card. Also, Deccan Chronicle noted recording videos in 4K would drain the smartphone's battery and also heat up the device.
Xiaomi widely promoted the Redmi Note 3's camera by encouraging users to share photos shot on the device. The handset has 36 beauty profiles to automatically detect the best one after analysing age and gender.
Xiaomi Redmi Note 3 is priced at Rs 9,999 for the 16GB model and Rs 11,999 for the 32GB variant. For the price, the handset offers a premium metal body, a fingerprint scanner, full-HD display, a 16-megapixel primary camera and a 5MP selfie-snapper. The handset already competes against the industry's bestsellers like LeEco Le 1s, Lenovo K4 Note and Huawei Honor 5X.
It remains to be seen whether Xiaomi will upgrade its default MIUI camera app to support 4K video recording in future software updates.