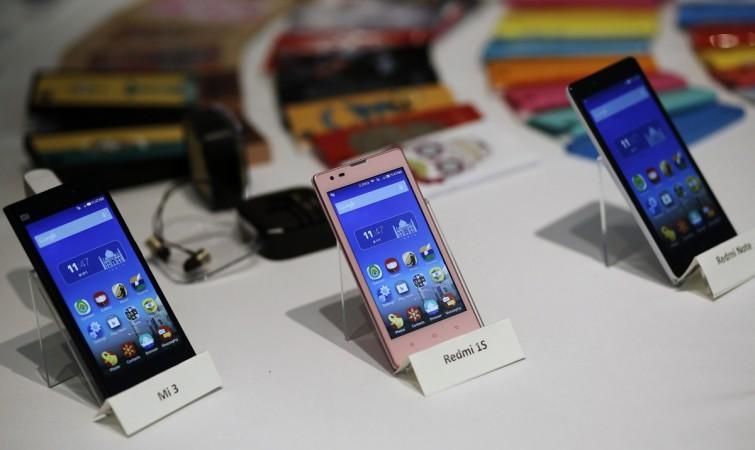 Its' been only a little over a month since the Redmi Note 3 made its debut. Now, a report has emerged that Xiaomi is prepping to unveil a new variant soon.
An un-named Xiaomi device has been spotted at TENAA, a Chinese government owned telecommunication certifying agency website.
The document, now available with Xiaomi community blog Enmiui, shows a snapshot of a device featuring brushed-metal finish body with finger-print sensor below the camera on the rear-side.
This mystery smartphone has an uncanny resemblance to the recently unveiled Redmi Note 3. It also shares some of the specifications of the latter model. It boasts 5.5-inch full HD display and 2GB RAM, but differs in two departments -- camera and processor.
The unnamed Xiaomi houses 16MP camera on the back and inside it comes packed with Qualcomm's Snapdragon 808 Hexa-core SoC (System on Chip). Whereas the Redmi Note 3 features 13MP primary snapper and MediaTek Helio X10 Octa-core CPU.
This news may disappoint many people in China who bought the original model, but in the neighboring country of India, Xiaomi fans are sure to rejoice.
Will the new Redmi Note 3 model really set foot in India?
Yes, we believe this Redmi Note 3 model will most likely hit stores in India.
Xiaomi fearing sales ban over Ericsson's patent infringement case deferred the launch of the original Redmi Note 3 in India. Even its predecessor Redmi Note 2 (with MediaTek Helio X10 CPU) release was withheld for the very same reason.
A little recap on how this all started
This issue first cropped up in December 2014, leading to a ban on first generation Redmi Note (with MediaTek CPU), as it was found to have infringed Ericsson's Standard, Essential Patents (SEPs), which are subject to FRAND (Fair, Reasonable and Non-Discriminatory) terms.
But Xiaomi succeeded in getting a partial reprieve as the court allowed the company to sell Qualcomm Snapdragon 400 chipset model as it did not violate any patents as such.
Earlier in the month, Xiaomi launched Redmi Note 4G Prime with new Snapdragon 410 processor in India. Few days prior to the device's unveiling, Xiaomi renewed 3G/4G licensing deal with Qualcomm. This apparently adds credence to the rumoured Snapdragon 808 based Redmi Note 3. We would like to predict that Xiaomi might launch this new device with 'Redmi Note 3 Prime' moniker in India.
Read more: Redmi Note 2 Release in India Delayed Indefinitely; Xiaomi vs Ericsson Patent Issue to Blame?
Xiaomi rivals Lenovo, Motorola, Micromax and OnePlus have all released new phones in the highly competitive mid-range category.
Now, with leak of the new Snapdragon 808 powered Redmi Note 3 on TENNA certification site, fans will hope Xiaomi wastes no time in unveiling the device and swiftly releasing it to the Indian market or else risk losing market share.
Stay tuned for more updates.