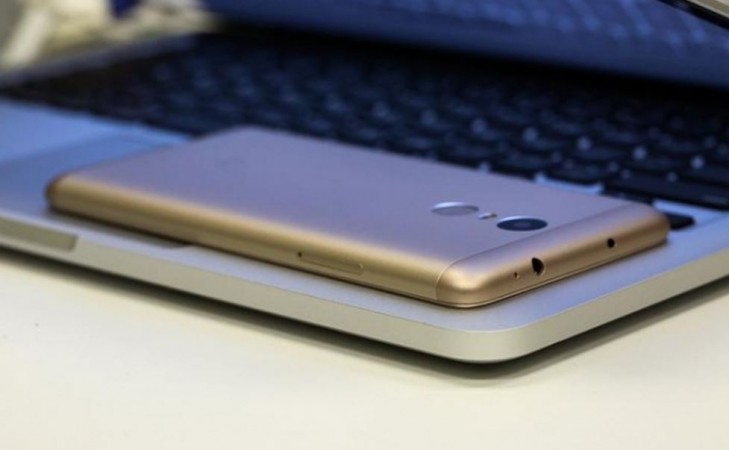 Xiaomi has already confirmed that its Redmi Note 3 will be launched in India soon and new evidence has come to light showing the handset's performance exceeds that of popular LeEco Le 1s.
Benchmark tests, which were carried out on the Indian version of the Redmi Note 3, show the handset is 60 percent more powerful than the Le 1s, according to an RTN.Asia report. The benchmark tests shared by the publication are from AnTuTu and GeekBench.
Xiaomi Redmi Note 3 scored an impressive 78,000 on AnTuTu, while Le 1s test score was about 50,000. In terms of CPU performance, Redmi Note 3 smashed the Le 1s score (25,800 vs 17,500, respectively). On the graphics performance front, Xiaomi's handset scored nearly 18,000 against Le 1s' 13,000 points on AnTuTu.
Similar tests were run on GeekBench to reveal that Xiaomi Redmi Note 3 performs well on limited apps, but takes a dip in running more than six applications at once. The Redmi Note 3 scored 1,600 on single-core test results, while the Le 1s scored 990 points. But the multi-core test results were in favour of the Le 1s with an incredible 5,300 points against the Note 3's 3,800 points.
These test results show us that the Redmi Note 3 may outperform the Le 1s on many fronts but it may suffer when it comes to multi-tasking. Both handsets are configured almost similarly. Xiaomi Redmi Note 3 is powered by a Snapdragon 650 8952 chipset clocking speeds at 1.4GHz, while the Le 1s has Helio X10 6795 Turbo at 2.2GHz.
It is worth mentioning that both chipsets are based on the dated 28nm tech, but Qualcomm takes the lead with its all-new ARM Cortex A72 architecture.
Considering Redmi Note 3's performance appears to be better, it is bound to carry a higher price tag. The device will be launched in India for around Rs 17,000, which is nearly Rs 6,000 more than the Le 1s.
We reviewed LeEco Le 1s and found it incredibly worthy of the price it comes at. While the performance comparison in this article puts Xiaomi on top, the Le 1s did not disappoint with its performance. It's only a matter of time before we find out how well Xiaomi plans to overtake competitors like Lenovo and LeEco in India when it launches the Redmi Note 3 some time by March.