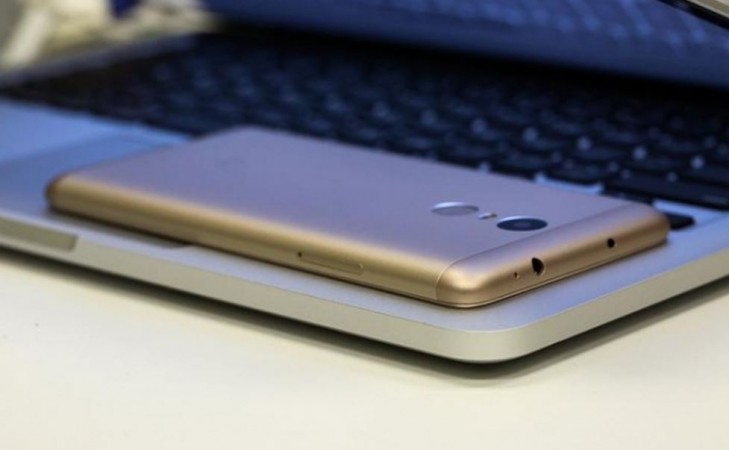 Xiaomi and Paytm have formed a strategic alliance to offer shoppers the full range of Mi smartphones on the popular payments and e-commerce platform. Starting Friday, July 8, consumers will find popular Xiaomi handsets, such as the Redmi Note 3, Mi 5, Redmi 2 Prime and Redmi 2, available on Paytm. The company's newly-launched Mi Max will also be available on the platform from July 13.
Xiaomi has been hit by issues related to limited stocks of units for most of its popular handsets. The Redmi Note 3 is in and out of stock quite frequently. However, customers now would be delighted to know the introductory offer that Paytm shoppers are getting on the range of Mi smartphones.
"To the delight of our users, we are now making Xiaomi products easily available on Paytm with the added attraction of launch offers and deals. This move is in line with our strategy of making available the largest assortment in the country to our users."
As a part of the opening sale offer, Paytm is offering cash-backs and free Mi Bands for 10 lucky customers every hour on the purchase of any Mi smartphone on Friday. Paytm offers a cash-back of Rs. 500 on purchase of Xiaomi Redmi Note 3, Rs. 1,000 for Mi 5 smartphone and Rs. 250 for Redmi 2 Prime and Redmi 2 smartphones. This offer runs from Friday till Sunday.
Xiaomi smartphones are in popular demand in India, especially as they offer great value at low cost. The pricing of the handsets listed on Paytm is in line with their original pricing, making the offers appealing for shoppers. The Mi 5 is priced at Rs. 24,999, the Redmi Note 3 32GB costs Rs. 11,999, and the Redmi 2 and Redmi 2 Prime are priced at Rs. 5,999 and Rs. 6,999, respectively.
The entry-level Redmi Note 3 variant with 2GB RAM and 16GB storage is not available on Paytm, but the handset is also unavailable across other e-commerce platforms. Paytm is also offering the Mi In-Ear headphones online for Rs. 500, but the product was unavailable as of this writing.
Xiaomi products such as Mi Power Banks, Mi Bands, and wireless speakers are not available on Paytm, but the partnership will soon welcome the other products on the platform. Other than Paytm, Xiaomi smartphones are available on Flipkart, Snapdeal, Mi.com and Amazon India.