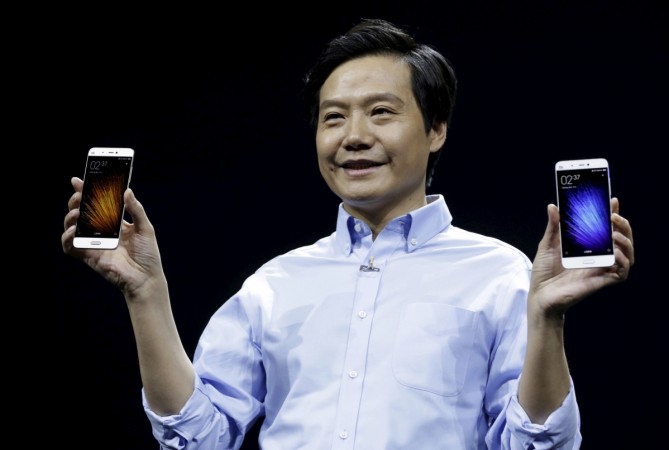 Xiaomi is once again brining the popular in-demand smartphones – Redmi Note 3 and Mi 5 – and 20,000mAh Mi Power Bank all in a flash sale Wednesday. The sale commences at 2 p.m. on Mi.com and only registered buyers can participate in the upcoming sale.
If you are looking to buy the Redmi Note 3, the affordable phablet will also be available on Amazon India in its sixth flash sale in India so far. The sale will begin at 2 p.m. on Amazon India and registered customers can login to place an order for the device. Fresh registrations for Wednesday's flash sale are closed.
Going by the demand for Xiaomi Redmi Note 3 in India, the sale isn't going to last long. Buyers are advised to login few minutes before the sale begins and be ready to purchase the handset as and when it becomes available. Shoppers at Amazon.in must ensure they check out quickly after adding the Redmi Note 3 to cart or the device will be added to the waitlist if the order is not completed within 15 minutes.
Xiaomi Mi 5 and 20,000mAh Mi power Bank will also be available for the second time in India, after they were first available during the Mi Fan Festival last week. Buyers can login to their respective Mi accounts early to ensure they do not miss out on the sale.
Xiaomi Mi 5 will be available at Rs. 24,999, the Redmi Note 3 at Rs. 9,999 for 16GB and Rs. 11,999 for 32GB models and finally the 20,000mAh Mi Power Bank at Rs. 1,699. While purchasing the smartphones, buyers can choose colours and storage models. The Redmi Note 3 comes in gold, dark grey and silver hues, while the Mi 5 smartphone comes only in white.
Depending on the address pin codes, buyers can also opt for cash on delivery and also get free delivery. Currently, the Mi Store has listed all three devices in one page with a countdown showing how much time left for the sale to begin.
For those who are unaware, the Redmi Note 3 comes with a 5.5-inch Full HD display, full metal uni-body, 16MP primary camera, 5MP front snapper and a 4000mAh battery. It is powered by a Qualcomm Snapdragon 650 processor, 2GB/3GB RAM and 16GB/32GB storage.
As for the flagship Mi 5 smartphone, the handset comes with a 5.15-inch Full HD display, 16MP primary camera, 4MP front camera and a 3000mAh Quick Charge battery. The handset is powered by a Qualcomm Snapdragon 820 CPU, 3GB RAM and has 32GB onboard storage. Both smartphones support 4G LTE, dual SIM cards, VoLTE and run on Android-based MIUI 7.
Finally, the Mi Power Bank comes with two USB ports and has the capacity to charge a Mi 5 to full six times. It can also be used to charge the new MacBook with USB Type-C port. The power bank is equipped with rapid charging feature to fully charge itself in seven hours.