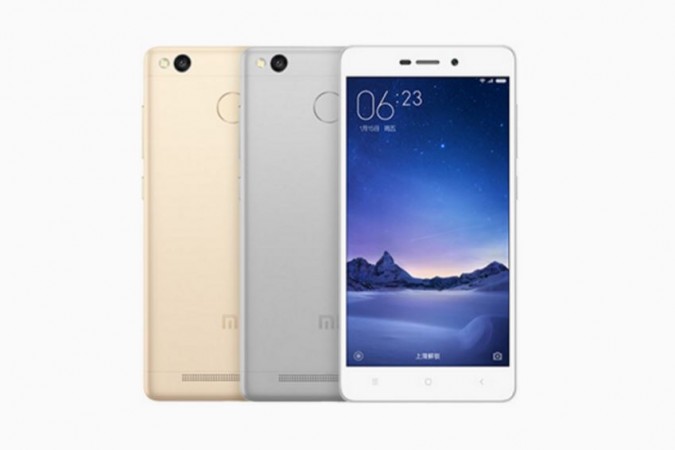 Xiaomi has a wide range of products and its smartphones tend to get a lot of attention in India for their attractive pricing and premium specifications. The company's Redmi 3S and Redmi 3S Prime were well-received by Indian consumers, but their unavailability made it a challenge for people to pick them up.
Xiaomi Redmi 3S and Redmi 3S Prime will be available once again online as part of Flipkart's upcoming Big Shopping Days sale, which runs during December 18-21. Flipkart has offered a peek into what it will be offering during the four-day sale, and the Redmi 3S and Redmi 3S Prime figure in the list of offerings.
Read: Planning to buy OnePlus 3 for Rs. 18,999 on Flipkart? OnePlus takes no guarantee
According to Flipkart's preview of the Big Shopping Days sale, Xiaomi's budget phones will be available at 00:01 hours starting on December 18. Given the history of how quickly the Redmi 3S and Redmi 3S Prime have been selling, it is best to stay alert of the sale when it begins.
While most smartphones during the sale are being offered at great discounts, there is no price cut on the Redmi 3S and Redmi 3S Prime. The Redmi 3S is priced at Rs. 6,999 while the Redmi 3S Prime costs Rs. 8,999. For that price, both phones have a pretty impressive spec-sheet that can easily compel shoppers. They are among the top sub-Rs. 10,000 smartphones in the market right now.
The first sale for the Redmi 3S Prime in India lasted about 8 minutes, during which the company sold 90,000 units. If you think the demand for the handsets is overrated, take a look at the specs these phones offer at their price.
Both the phones have the same metallic design, a 5-inch HD IPS display, a 13MP primary camera and a 5MP front snapper for selfies. Both handsets are also powered by the same processor, which is an octa-core Qualcomm Snapdragon 430 CPU with Adreno 505 GPU. They pack a 4,100mAh battery and support dual SIM and 4G LTE bands.
The only difference between the two phones is that the Redmi 3S Prime comes with 32GB ROM, 3GB RAM and a fingerprint scanner, while the Redmi 3S offers 2GB RAM, 16GB storage and lacks the biometric sensor.