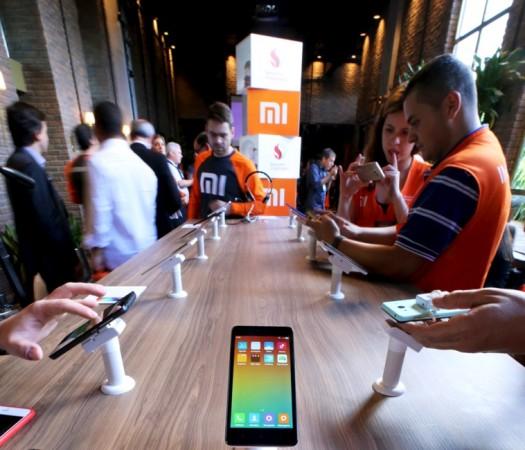 After releasing the Redmi 3 and Redmi Note 3 and having unveiled the flagship Mi 5 at the recently concluded Mobile World Congress, Xiaomi appears to be working on releasing another device named the Redmi 3S. The budget smartphone is said to be a new version of the Redmi 3 that was released in China earlier this year.
A Xiaomi Redmi 3 device with fingerprint scanner aka Redmi 3S has been spotted on Chinese telecom equipment certification authority TENAA, according to GizChina. It is seen with a 5-inch display, a Qualcomm Snapdragon 616 processor, a 2GB RAM, a 13MP main camera and a 3,000mAh battery. Other than the 4,100mAh battery seen in the original Redmi 3, the devices are expected to share same specifications.
Xiaomi launched metal-clad Redmi 3 in China on Jan. 12 with a price tag of ¥699 (around $107/Rs. 7,200). Now, GizChina has claimed in a report that a new version of the device called Redmi 3S will be launched on April 6 and cost ¥799 (around $122 / Rs. 8,200).
It may be noted that nothing is confirmed at the moment as Xiaomi is yet to confirm on the existence of a new version of the Redmi 3. But if it is true, it will be interesting to see how it fairs against the Redmi Note 3 in the market.
Xiaomi Redmi Note 3 sports a 5.5-inch IPS LCD capacitive touchscreen with 1,080x1,920 pixels (403 ppi pixel density) and features fingerprint sensor. It has a Qualcomm Snapdragon 650 processor, an MIUI 7.0 based Android 5.0.2 Lollipop, a 16/32GB internal storage, a 2GB RAM, a 16MP main camera with f/2.0 aperture, a 5MP secondary camera with f/2.0, and a non-removable Li-Po 4,000mAh battery.
Available in gold, silver and dark grey, the Redmi Note 3 comes with a price tag of ¥899 (Rs. 9,999/around $137) for the 16GB model and ¥1099 (Rs 11,999/around $168) for the 32GB variant.
The new version of the Redmi 3 is expected to be cheaper than that of Redmi Note 3 but the price difference may not be huge, and this could confuse prospective buyers.