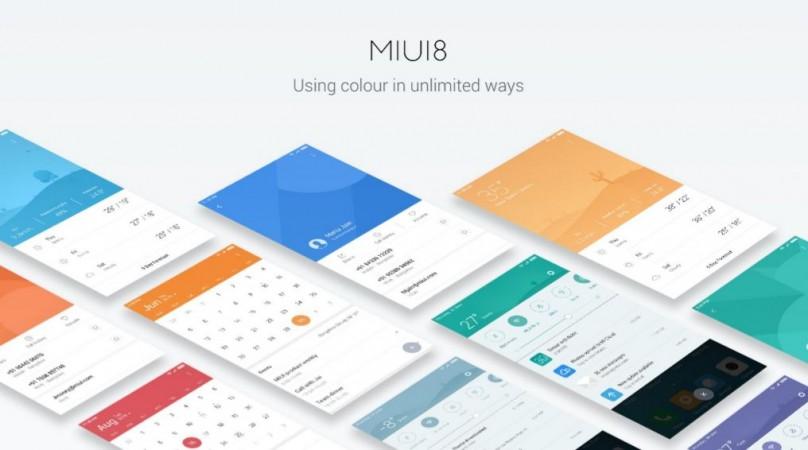 Xiaomi, while launching the company's biggest smartphone Mi Max, announced the Android 6.0.1 Marshmallow-based MIUI v8.0 OS in India on Thursday.
Besides the Marshmallow features, MIUI 8 brings a revamped, visually appealing Gallery app with built-in editing tools, enhanced calculator app, new Notes app, scrolling screen-shot, dual apps, inbuilt SMS caller-ID and many other value-added features.
Also read: Xiaomi launches metal-clad Mi Max with 6.4-inch full HD display in India; price, specifications
To provide a better perspective on the new MIUI 8.0, we have briefly described the key features of the new Xiaomi OS.
Dual apps: This feature allows users to have two accounts of any app on their phone, removing the inconvenience of having to log in and out off the same app. For instance, users can now have two WhatsApp accounts or two Facebook accounts on the same device.
Second space: This is kind of an advanced version of "Dual apps." Second space allows users to make a virtual partition of the device. Users can create different lockscreen password or fingerprint; they can even set up two entirely different home screens, with different apps, have separate user data plan and independent photo storage space in a single phone.
Scrolling screenshots: This is a nifty feature, which allows users to take multi-screen scrolling screenshots and editing them further, which is very useful for sharing long news articles in just one image.
Quick ball: Xiaomi in its bid to make one-hand operation less tiresome, it has introduced Quick ball in MIUI 8. It lets users to keep five frequently used actions like going back, returning to the home page, turning off and other gestures in single using just the thumb. These actions can be customised to the user's liking and are available from the Lockscreen. This feature will come handy especially for Mi Max owners, who despite having big hands will find traversing t on the 6.4-inch phone difficult.
T9 dialler with Hindi search: MIUI boasts T9 predictive text technology with Hindi search support on the dialler. It also enables users to search more than 1,000 public numbers of the most popular businesses in India, automatically bringing up the number to make outgoing calls.
Photo gallery: This picture application comes with valued-added optimisation features such as quick share controls, where-in users can swipe 'up' to share and change filters with a 'tap'. They can eve doodle (draw pictures) on photos and also be able to use a native video editor with various effects and music.
Improved SMS recharge service: Mi India in its bid to streamline the SMS recharge service for MIUI users, the company has partnered with Mobikwik. When users receive a message from his/her telecom or DTH service provider informing a low balance, it will provide an automatic option of 'Recharge Now', the company said.
It also added that new users will get a special 50 percent cashback on their first Mobikwik recharge and existing Mobikwik customers will get a 10 percent cashback on their first recharge every month.
Also read: Google Android 6.0 Marshmallow: 7 key features you need to know
Other notable inclusions in the new MIUI 8 are -- Inbuilt SMS caller ID, which labels all the commercial SMS by their carrier name, enhanced calculator app with currency and unit conversions and new ringtone options.
List of devices eligible for MIUI 8:
The company has confirmed that the new MIUI 8 beta will be released on July 11 to Mi Max, Mi 5, Mi 4i, Mi 4, Mi 3, Mi 2 and Redmi Note 3, Redmi Note 2, Redmi Note Prime, Redmi Note, Redmi 2 Prime, Redmi 2, Redmi 1s and final public version roll-out process will commence on Aug. 16.