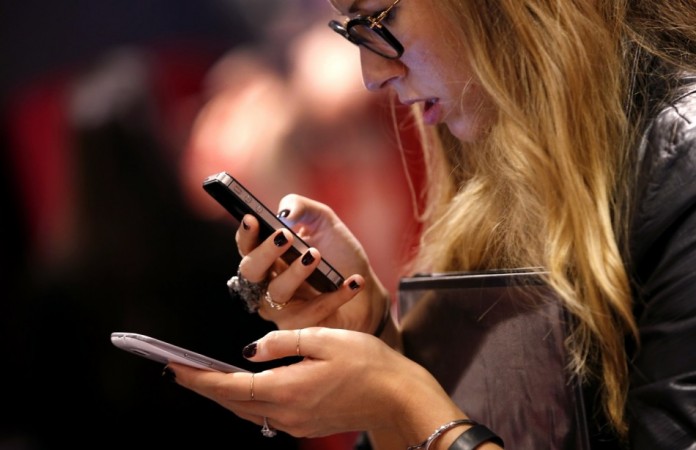 Prospective buyers who are pondering to upgrade from a mid-range-smartphone to a high-end model, but with a reasonable price-tag can take a look into Xiaomi Mi4, OnePlus One, Huawei Honor 6 and Lenovo Vibe X2.
In India, Xiaomi Mi4 and OnePlus One have gained immense popularity thanks to their feature-rich specifications and yet sell for pocket-friendly prices.
However, both smartphones are in very limited quantity in the market. To get OnePlus One, buyers have to register themselves in a contest conducted by the company on Facebook and official forums and if you are lucky, he/she will get an invite to become eligible to buy the phone on Amazon India.
On the other hand, prospective consumers of Xiaomi Mi4 have to get themselves registered on Flipkart. But getting registered does not guarantee you the phone. He/she have to sit in front of their PC couple of hours before the flash sale. Once the countdown clock strikes zero, they have to frantically press the buy button; Only a lucky few out of lakhs of people will be able to get their hand on the device.
So Huawei and Lenovo devices come into play for those who are just tired of waiting for an opportunity to get their hands on OnePlus One and Xiaomi Mi4. Honor 6 and Vibe X2 can be grabbed anytime on Flipkart for under ₹20,000 bucks.
To provide a better perspective on these phones, we have briefly described key specifications of Xiaomi Mi4, OnePlus One, Huawei Honor 6 and Lenovo Vibe X2.
Display:
In this aspect, Xiaomi Mi4 sports a rich 5.0-inch full HD wide-angle view display with 440 ppi (pixels per inch) and is protected by Gorilla Glass 3 shield.
Huawei and Lenovo smartphones also flaunt a 5.0-inch full HD display.
On the other hand, OnePlus One is a bit bigger. It comes with 5.5-inch full HD screen but due its larger display footprint, display resolution reduces to 401 ppi.
Processor, RAM and storage capacity:
Xiaomi Mi4 and OnePlus One houses a super-fast Qualcomm beast - Snapdragon 801 series quad-core CPU - which can clock a staggering 2.5GHz CPU speed and it is backed by sumptuous 3GB RAM. Both the devices come in 16GB and 64GB storage models.
Huawei's Honor 6 ships with the in-house built HiSilicon Kirin 920 Octa-core (Quad-core 1.7 GHz Cortex-A15 & quad-core 1.3 GHz Cortex-A7) CPU with 3GB RAM and 16GB memory, which can be expanded up to 64GB.
Whereas, the Lenovo Vibe X2 features a MediaTek (MT6595M) Tru Octa-Core (Quad-core 2.0 GHz Cortex-A17 & quad-core 1.7 GHz Cortex-A7) CPU with 2GB RAM and 32GB storage space.
Camera Specification Details:
Both Xiaomi Mi4 and OnePlus One boasts 13mp Sony IMX214 camera with 6 element lens, f1.8 aperture features, but they differ in front camera specifications. The former packs 8.0-megapixel camera, whereas the latter houses a 5mp camera.
On the other hand, Huawei phone features a 13mp camera with Sony's fourth generation stacked BSI sensor, hardware-based HDR, and a dual LED flash and a 5mp snapper on the front.
Lenovo Vibe X2 ships with a 13mp auto-focus rear camera with LED Flash and a decent 5mp camera on the front for video chatting. It also comes with special apps to enhance the photography experience.
Mobile operating system:
OnePlus One ships with Android 4.4 KitKat based CyanogenMod CM12S. But due to exclusive deal with Micromax, Cyanogen will not provide software future updates in India. However, OnePlus has promised to provide its very community developed Oxygen OS (based on Android 5.0 Lollipop) in March.
[Read more: OxygenOS Coming In March? Everything we Know about the New ROM from Reddit AMA]
Xiaomi Mi4 runs on a tweaked Android OS with MIUI v6.0. This refreshing interface can be referred to as a hybrid between Android and iOS, which is not at all complex, it is simple and yet visually appealing.
Lenovo and Huawei phones run on the Android 4.4 KitKat OS come with respective custom user-interface Vibe v2.0 and Emotion v2.3.
Price:
Price is one of the most important aspects of this comparison article as it plays a crucial role in the minds of the price-sensitive middle class and the working youth population, which form the biggest chunk of the India's demography.
Xiaomi Mi4- 16GB and 64GB - models costs ₹19,999 and ₹23,999 respectively.
OnePlus One -16GB and 64GB- variants come with price-tag of ₹18,999 and ₹21,999 respectively.
Lenovo and Huawei smartphones can be grabbed for ₹19,999 and ₹17,999.
Key Specifications of OnePlus One, Xiaomi Mi4, Huawei Honor 6 and Lenovo Vibe X2:
Models
OnePlus One
Xiaomi Mi4
Huawei Honor 6 (H60-L04)
Lenovo Vibe X2
Display

5.5-inch full HD (1920x1080p) IPS LCD screen with Corning Gorilla Glass 3 shield
Pixel density: 401 ppi (pixels per inch)

5.0-inch full HD (1920x1080p) screen with Sharp / JDI OGS (One Glass Solution) full lamination
Pixel density : 441 ppi (pixels per inch)

5.0-inch full HD (1920x1080p) with JDI In-cell display technology
Pixel density : 445 ppi (pixels per inch)

5.0-inch full HD (1920x1080p) LCD wide-view screen
Pixel density : 441 ppi (pixels per inch)

OS
CyanogenMod v11S based Android KitKat v4.4 (In India, the company will release new Oxygen OS soon)
Android v4.4.3 KitKat with MIUI v6.0
Android 4.4 KitKat with Emotion UI 2.3
Android 4.4 KitKat with Vibe UI v2.0
Processor
2.5GHz Qualcomm Snapdragon 801 series quad-core CPU
2.5GHz Qualcomm Snapdragon 801 series quad-core CPU
HiSilicon Kirin 920 Octa-core (Quad-core 1.7 GHz Cortex-A15 & quad-core 1.3 GHz Cortex-A7) CPU
MediaTek Tru Octa-Core (Quad-core 2.0 GHz Cortex-A17 & quad-core 1.7 GHz Cortex-A7) CPU (chipset type: MT6595m)
GPU
Adreno 330
Adreno 330
Mali-T628 MP4
PowerVR G600
RAM
578MHz 3GB LP-DDR3 RAM
3GB LP-DDR3
3GB
2GB
Storage capacity
64GB/16GB
16GB/64GB
16GB, expandable up to 64GB
32GB
Camera

Main: 13.0-megapixel Sony Exmor IMX214 camera with 6 physical lenses, f/2.0 aperture, dual-LED flash
Front: 5.0-megapixel (80-degeree) wide-angle camera

Main: 13.0-megapixel Sony IMX214 camera with 6 element lens, f1.8 aperture, real-time HDR, 4K video recording, CMOS sensor, 0.3-second auto-focus feature
Front: 8.0-megapixel Sony (IMX219) 80-degree wide-angle camera with 5 element lens, f1.8 aperture

Main: 13.0-megapixel with Sony's fourth generation stacked BSI sensor, hardware-based HDR, and a dual LED flash
Front: 5.0-megapixel camera

Main: 13.0-megapixel auto-focus rear camera with LED Flash;
Front: 5.0-megapixel fixed-focus camera

Battery
3100 mAh
3080 mAh (Li-Ion Polymer) with quick-charge 2.0 technology
3000 mAh with Ultra Power Saving mode
2300mAh (Li-polymer, embedded) with Battery Xtension feature

Talk time: up to 17 hours (2G) / 19 hours (3G) / 19.5 hours (4G)*;
Standby time: close to 9.5 days (2G)/ 9 days (3G) / 7.5 days (4G)*;

Network
3G & 4G-LTE
2G & 3G
3G & 4G-LTE (FDD)- Band 1, Band 3, Band 7, Band 20, LTE (TDD) - Band 38
3G & 4G LTE; FDD Band 1,3,7,20;
Add-ons
Bluetooth v4.1, Wi-Fi Dual-band Wi-Fi (2.4G/5G) 802.11 b/g/n/ac, NFC 65T (software card emulation, payment methods and multi-tag support), internal GPS antenna + GLONASS, LED notification indicator, downward facing dual stereo speakers (JBL)
Single-SIM slot, IR-blaster, stainless steel frame, Wi-Fi (802.11 ac; dual-band: 2.4/5.0 GHz), Bluetooth v4.0, Bluetooth HID, and other standard connectivity features
Single-SIM slot, Bluetooth v4.0 (with A2DP), Wi-Fi (802.11 a/b/g/n), A-GPS/GLONASS, FM Radio, micro-USB v2.0, Dolby Digital Plus sound system
Dual-SIM (optional in select markets), Bluetooth v4.0, Wi-Fi (802.11 b/g/n/ac)
Dimensions
152.9 x 75.9 x 8.9 mm
139.2 x 68.5 x 8.9 mm
139.6 x 69.7 x 7.5 mm
140.2 X 68.6 X 7.27mm
Weight
162 g
149 g
130 g
120 g
Price

64GB: ₹21,999/-
16GB: ₹18,999/-

64GB: ₹23,999/-
16GB: ₹19,999/-

₹17,999/-
₹19,999/-