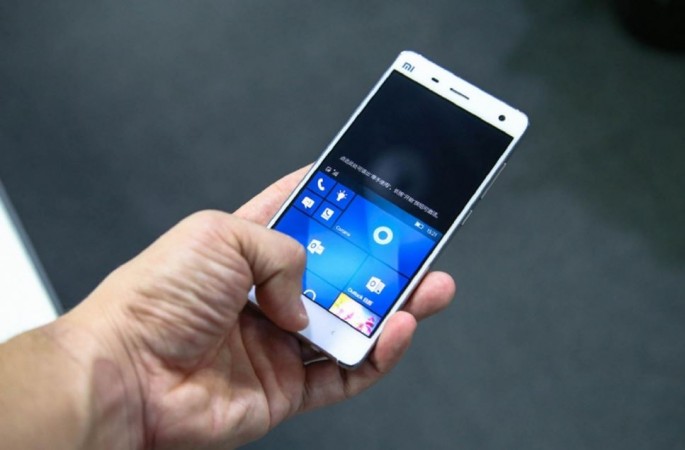 Xiaomi is hosting a special Mi Week on Amazon India, where it is offering exclusive discounts on its Mi smartphones. The limited period offer started Tuesday, Feb. 16, and runs through Friday, Feb. 19 with discounts on the company's best-selling Redmi Note Prime, Mi4 and Mi4i smartphones.
Through the Amazon India-exclusive offer, buyers can save Rs 2,000 on purchase of Mi 4 and Mi 4i smartphones and Rs 500 on Redmi Note Prime. After the discounts, Redmi Note Prime is available for Rs 7,999, Mi 4 for Rs 12,999 and Mi 4i for Rs 9,999. To sweeten the deal, Amazon India has partnered with Standard Chartered to offer additional cash back of Rs 1,000 for using the bank's debit or credit cards.
With the cash back and limited period discount, Xiaomi Redmi Note Prime looks more than worthy as it gives a tough competition to several other smartphones in the similar price range. For Rs 6,999 (inclusive of Rs 1,000 cash back), Redmi Note Prime offers a 5.5-inch HD IPS display, 2GB RAM, 16GB expandable storage, 13MP primary camera with LED flash, 5MP front snapper and a 3,100mAh battery.
Xiaomi is offering the same deal on the Redmi Note Prime through its official online store. The Redmi Note Prime, which was unveiled as the second Made in India smartphone in India last December, is available for Rs 7,999. But the discounts offered by Amazon India on Mi4 and Mi4i smartphones are not available on Mi Store.
Xiaomi sees India as its biggest market for smartphones after China and the company has been trying to boost its sales in the country. Xiaomi missed its 2015 smartphone shipment target, despite shipping more than 70 million handsets last year. The company had estimated 80-100 million annual sales, but the semi-annual sales took a plunge citing stiff competition from rivals such as Huawei and Lenovo.
The Chinese smartphone maker is once again expanding its smartphone portfolio with new models to take on its rivals. The upcoming Mi5 is touted as one of the most anticipated devices of 2016 and will finally set foot in the market this month.
Xiaomi has confirmed the Mi5 launch event for Feb. 24 in its home country alongside a media preview of the handset at the MWC 2016 in Barcelona on the same date. The 2016 flagship is expected to give a tough competition to Samsung, LG and other flagships that will be released this year. But it remains to be seen if it can convince customers to purchase its high-end smartphone and turn around the sales in its biggest overseas market for smartphones.
[1 lakh = 100,000 | 1 crore = 10 million | 100 crore = 1 billion]