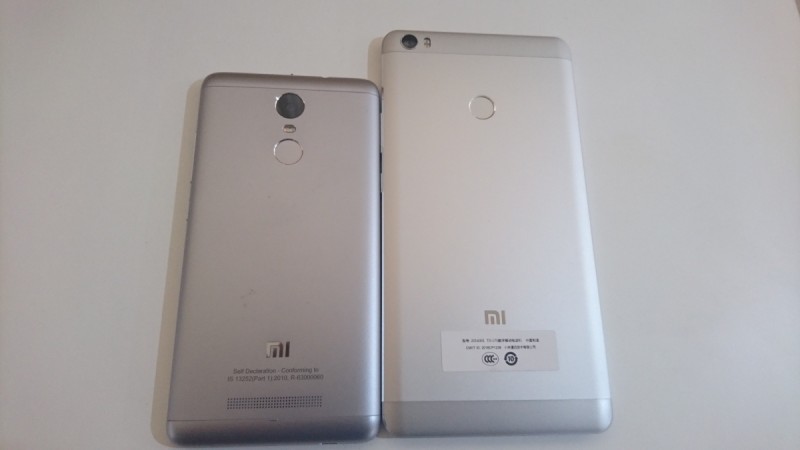 Xiaomi's long awaited flagship phablet Mi Note 2 is rumoured to make its debut later this month.
Last week, Xiaomi posted a teaser image with a puzzle – "2 > 5" (two greater than 5) on Weibo. Though the cryptic message does not mention any specific product, many believe that the company is probably hinting that the Mi Note 2 might finally break covers soon. It is long overdue as it's been well over one and half years since the first generation Mi Note made its debut in China.
If we look at the puzzle "2>5", the numerical 2 probably represents the second generation Mi Note and numerical 5 symbolises the current flagship Mi 5. The former is a phablet with a screen size more than 5.5-inch and the latter features a 5.1-inch display. This is the only explanation one can make from the riddle.
Now, BGR India citing sources in China has claimed that the Mi Note 2 will be unveiled on July 25.
So far Xiaomi has not made any official comment on the Mi Note 2's rumoured launch date.
Xiaomi Mi Note 2: What we know so far
From what we have gathered so far, Xiaomi is expected to come in two variants -- a generic model with 5.7-inch full HD (1920x1080p) display having 4GB RAM, 32GB internal storage and a 16MP primary and another with 5.7-inch QHD (2560x1440p) having 6GB RAM, 64GB/128GB storage and a 12MP dual-lens camera on the rear.
Both models are expected to come with either Snapdragon 820 or the new Snapdragon 821 CPU and a 4,000mAh battery with Quick Charge technology.
Also read: Xiaomi Mi Max first impression: It's the Wun Wun of smartphones
The 32GB model is said to cost 2,499 Yuan (around $376/€337/Rs.25,221), whereas 64GB and 128GB storage models is expected to be priced 2,999 Yuan (around $451/€405/Rs. 30,267) and 3,499 Yuan ($526/€472/Rs.35,313), respectively.
Also read: Xiaomi Redmi Note 3 review: An undisputed champion in sub-Rs. 15,000 range
Watch this space for more updates.