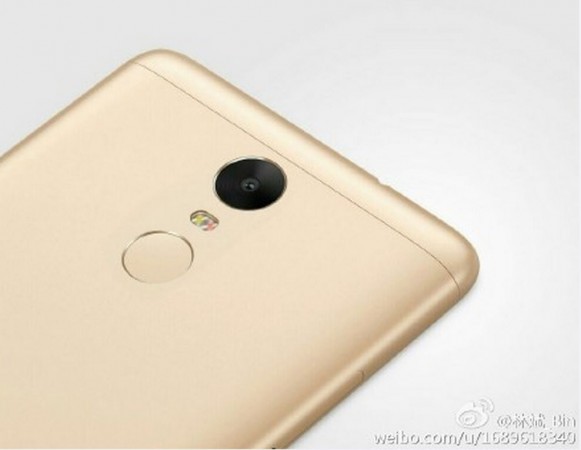 Xiaomi has made an impression in the affordable smartphone segment by launching series of value-for-money devices in India and China. But the tech giant is looking to step up its game and challenge the premium flagship smartphone makers with its upcoming smartphone, the Mi Note 2.
Xiaomi hasn't confirmed anything on the lines of Mi Note 2's release, but series of rumours and reports have outlined the possible features and specs, except for the price. But that is no longer a mystery now as a renowned Chinese analyst Pan Juitang has revealed that the Mi Note 2 will be priced at ¥4,000, which roughly translates to Rs. 39,800, Gizmo China reported.
But we can expect the handset to cost higher in India than in China. Considering the handset's retail price at around Rs. 40,000, the Mi Note 2 will be Xiaomi's most expensive smartphone so far. In fact, the company's flagship devices such as the Mi 5 series have been priced effectively under Rs. 30,000, making it more affordable to those who cannot invest on high-priced smartphones from Samsung, Apple and others.
If Xiaomi is pricing its Mi Note 2 at such high range, it is likely that the company will offer justifying specs. There is no official news of the handset's specs, but the rumours have it that it will be one of the best smartphones in the market.
According to the reports, the Mi Note 2 will feature a 5.5-inch or 5.7-inch QHD Super AMOLED display with dual-edge curved screen like in the Samsung Galaxy Edge series. It will also feature a powerful camera with a 16MP dual rear setup powered by Qualcomm's ClearSight technology. On the front, there will be an average 5MP snapper.
Under the hood, the Mi Note 2 is expected to come with a Qualcomm Snapdragon 810 processor, paired with a whopping 6GB RAM and include storage options of 64GB, 128GB and 256GB. The handset will also boast of a powerful 4,000mAh battery with Quick Charge 3.0, support dual SIM cards, 4G with VoLTE, USB Type-C, among other standard connectivity options. It will run Android 6.0.1 Marshmallow-based MIUI 8 out-of-the-box.
Prior to the latest revelation, the Mi Note 2 pricing was rumoured to be ¥2,499 (around Rs. 25,000) for 64GB variant and ¥2,799 (around Rs. 28,200) for 128GB model. Juitang's prediction could be for the 256GB variant.
Xiaomi Mi Note 2's release date is a bit of a mystery. After missing the widely-speculated September 27 launch date, the handset is expected to be launched in China later this month before it goes on sale in November. But it is too soon to tell if the new flagship will arrive in India or other international markets. We'll have to wait to find out. Stay tuned.