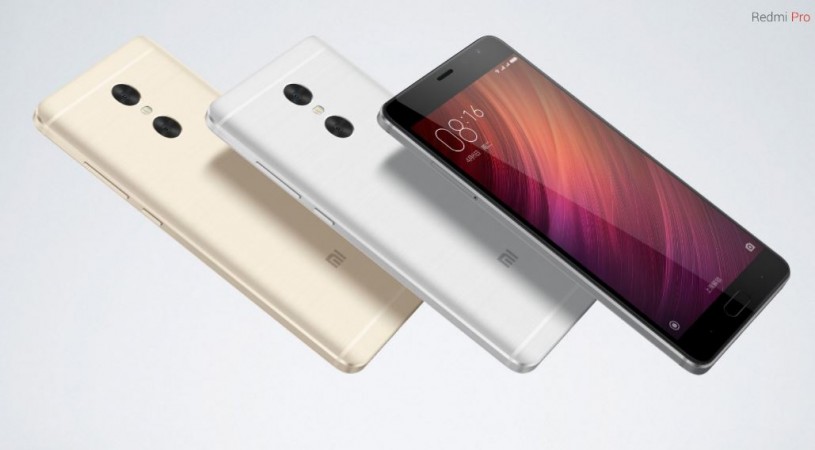 Xiaomi appears to be getting ready for the release of its new device - Mi Note 2. The company had released Mi Note in January 2015 before launching an upgraded version, Mi Note Pro, in May 2015.
The Chinese technology giant is yet to officially announce the release date of Xiaomi Mi Note 2, but it has been reported that the handset will be unveiled at an event on Wednesday. It has been certified by China's CCC (China Compulsory Certificate). The CCC certificate is a safety mark issued for smartphones manufactured and imported in the country.
Here is final roundup of Xiaomi Mi Note 2
Xiaomi Mi Note 2 may arrive in just two days if reports are anything to go by. It is expected to come in two variants - one with a 64GB internal memory and 4GB RAM priced at 2,499 Yuan, and the other with a 128GB internal storage and 6GB RAM priced at 2,799 Yuan. It was also reported earlier that the company might release four variants of the device.
There are conflicting reports on the specifications of the upcoming device. It is expected to have a metal body, a fingerprint scanner, a Force Touch support, and a 5.7-inch 2K dual curved display. Under the hood, it has a Qualcomm Snapdragon 821 processor, an Android 6.0.1 Marshmallow operating system, a 64/128GB internal memory, a 4/6GB RAM, a 12MP dual camera, and a 3,600mAh battery with Quick Charge technology.
It is also reported that Xiaomi will release Mi Note 2 with a Qualcomm Snapdragon 820 processor+32GB storage+4GB RAM, and Mi Note 2 Pro with a Qualcomm Snapdragon 821processor+128GB storage+6GB RAM. It went on to claim that the devices will have a 16MP main camera with 4 axis OIS and dual LED flash, and powered by a 4,000mAh battery.
It is also reported that Xiaomi Mi Note 2 will be superior to Mi 5 in terms of specifications. It could turn true, as Mi Note and Mi Note Pro were more powerful than Mi 4.
Interestingly, a Weibo post has sparked off speculations that Xiaomi might release Mi Pro as its next device and not Mi Note 2, but we are yet to hear from the company.