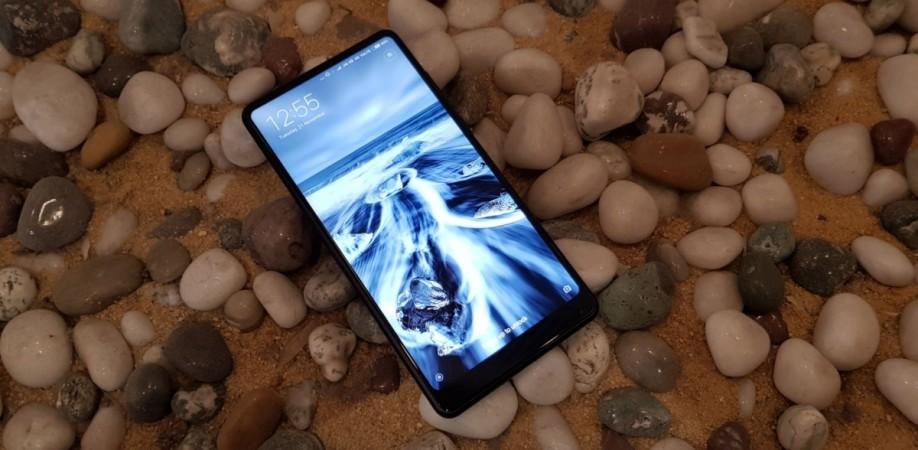 It looks like Xiaomi is leaving no stone unturned to pique the consumer interest toward the brand's upcoming flagship Mi Mix 2s. It has released three new teasers including Pacific Rim-inspired theme, which also sheds light on Xiaomi's dedicated R&D team which was created just for the Mi Mix series.
The first clip is a video montage on world-renowned artists like Van Gough having a different facial expression, beards, and hats, and in between the promo, a screen unlock feature appears confirming that the Mi Mix 2s will have face unlock feature.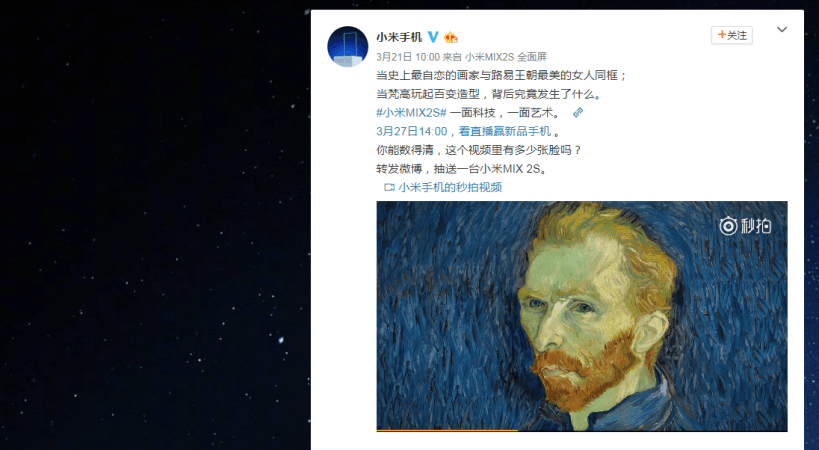 In the second video, Xiaomi shows of several paintings ranging from landscape, flower vase and water streams, among others and every time, the small window appears showing related symbols, hinting the Mi Mix 2s will come with Artificial Intelligence (AI)-based camera, which can detect different scene type.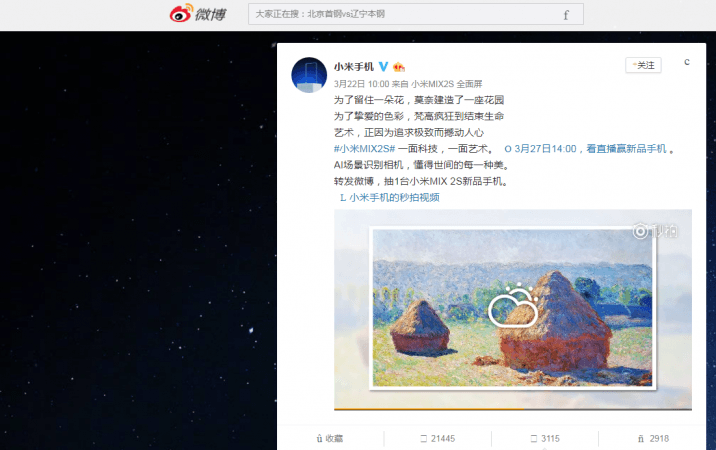 For instance, if you are in exotic location and use your Mi Mix 2s, to take a picture, it will know whether you are near a hill or beach and make adjustments in the camera setting to get the best picture.
It is also said to be intelligent enough to differentiate between pet animals, flowers, and humans, and accordingly optimizes the camera settings.
In the final clip, the teaser starts with a kid shown living in an imaginary city where robots of Pacific Rim movie fighting over to claim the lordship of the land and the child dreams to build similar monster machines, so as to evolve and grow with time. Soon the kid who is now a teen is seen working towards making such robots and will these robots will conquer all.
However, it turns out, that the young teen was just telling his aspirations during an interview with a Xiaomi executive. Impressed with young teen's imagination, he welcomes him to the Mi Mix R&D team. Just before the conclusion of the video, the company finally shows off the first official picture of the Mi Mix 2s. Its FullView Display design looks same as the 2017-series Mi Mix 2, but rest assured, its internal hardware will have a major upgrade. [Check-out the video]
Xiaomi Mi Mix 2s: What we know so far
As per recent reports, Xiaomi Mi Mix 2s is expected come with a 6.01 FullView display having full HD+ (2160x1080p) resolution.
Under-the-hood, it is expected to house Snapdragon 845 octa-core series, Qualcomm's latest and the most powerful processor to date. It will be supported by Adreno 630 graphics engine, latest MIUI 9.8.2.1 OS, sumptuous 8GB RAM, 256GB storage and a very big 4,400mAh battery.
More teasers are expected to be released by Xiaomi in coming days. The Mi Mix 2s is set to make the official debut on March 27.
Stay tuned. Follow us @IBTimesIN_Tech on Twitter for latest updates on Xiaomi products.