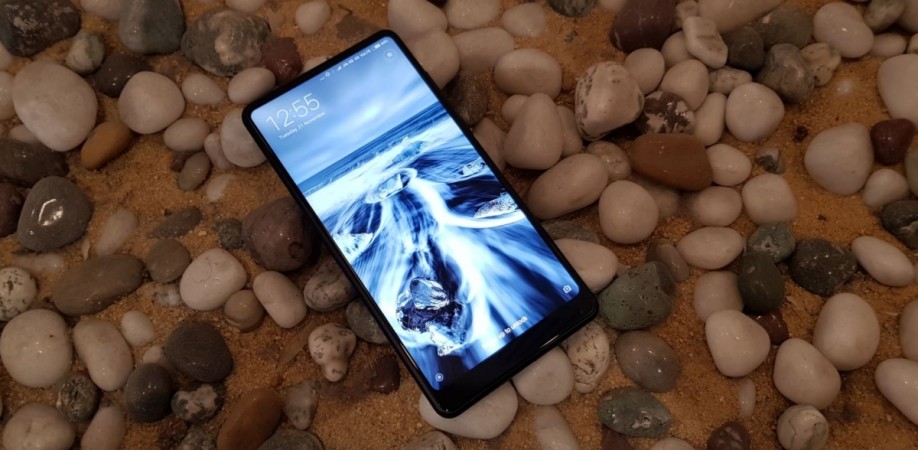 Xiaomi had a good run in 2017 with record-breaking sales and it has every intention to continue it this year as well. The company started the year with the launch of series of new products in India, including Redmi Note 5, Redmi Note 5 Pro, and Mi TV 4, and it is gearing up for some hot releases throughout the year.
Xiaomi Mi 7 has been in the rumor mill for quite some time as it was said to be the first smartphone to be powered by Qualcomm Snapdragon 845, but the Mi MIX 2-successor, Mi MIX 2S, is taking away the limelight. From a stunning "Full Screen 3.0" bezel-less display to a Snapdragon 845 chipset and AI-based camera, the Mi MIX 2S is a flagship one cannot refuse. But they've all been just rumors, and rumors are nothing unless there is backing from the company.
Xiaomi might not step up and own Mi MIX 2S' existence, but XDA Developers claim that the first bezel-less smartphone of 2018 as real as the day. The confident assurance comes after XDA Senior Member offered links to OTA update files for some Xiaomi devices, which also include Mi MIX 2S firmware files. XDA Developers was able to independently verify the authenticity of the files and confirmed that they indeed belong to the unreleased Xiaomi Mi MIX 2S.
So, until Xiaomi confirms that the Mi MIX 2S exists, this is as close as we can get to know the handset is a real deal.
In addition, XDA Developers also noted that the firmware files reveal the Mi MIX 2S codename to be "polaris" and that it will be powered by Qualcomm Snapdragon 845 chipset, a 3,400mAh battery and Android 8.0 Oreo with Project Treble compatibility out-of-the-box.
It is also confirmed by the community-run forum that the Xiaomi Mi MIX 2S will have an 18:9 aspect ratio display with FHD+ resolution, Sony IMX363 camera sensor, dual SIM card support, and IR blaster. XDA also went ahead and called the upcoming smartphone a "beast," which corroborates with earlier leaked reports.
Xiaomi Mi MIX 2S has been a favorite topic for rumors. It was recently spotted an impressive AnTuTu score. Reports have it that the handset will sport a 5.99-inch display, 8GB of RAM, 256GB storage, dual rear cameras with two 12MP sensors and an under-display fingerprint scanner like the Vivo X20 Plus UD. If for any reason it fails to bring this new security tech, the handset is expected to have an iPhone X-like FaceID feature.
Xiaomi Mi MIX 2S is highly expected to be launched at the Mobile World Congress 2018 taking place in Barcelona later this month.
Are you excited about the new Xiaomi smartphone? Share your thoughts with us in the comments below.