Xiaomi has made a prominent name for itself in China, India and other markets where it has made an entry. With affordable products, high-end configurations, Xiaomi doesn't shy away from taking on the big players like Samsung, Apple and others.
While there have been several launches by the Chinese tech giant, including flagship Mi 6 among series of budget smartphones this year, Xiaomi's latest entry makes the most impact in the premium smartphone segment. Following several rumours and speculations, Xiaomi finally unveiled its second bezel-less smartphone – Mi MIX 2 – in China on Monday.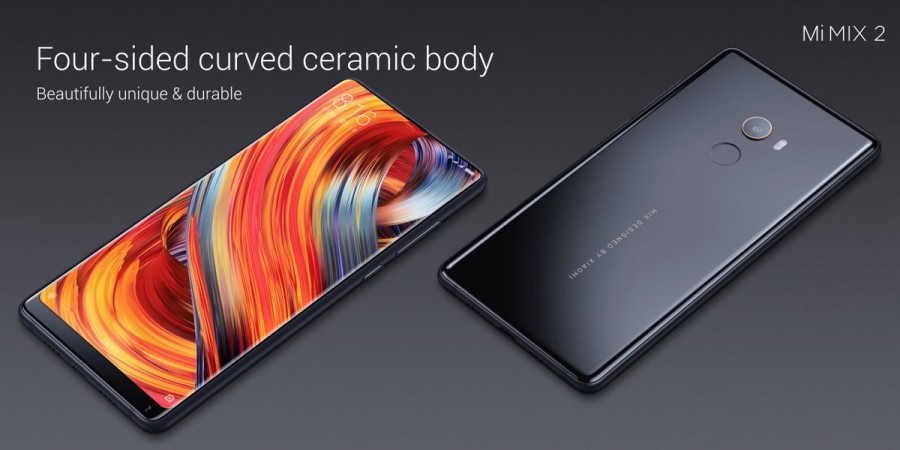 Xiaomi Mi MIX 2 is the successor of the Mi MIX, which was one of the first truly bezel-less smartphones even before Samsung, LG and others took a dig at the new design. The Mi MIX 2 is thoughtfully improved to make a dent in the premium smartphone segment.
Xiaomi also timed the launch of its Mi MIX 2 perfectly a day before the launch of Apple's iPhone X, which is touted to have a bezel-less display. The Mi MIX 2 has set tougher standards for all bezel-less designs in premium smartphones.
Xiaomi Mi MIX 2 comes with a 5.99-inch display with 18:9 aspect ratio. As compared to its predecessor, the Mi MIX 2 is 11.9 percent snapper, 11.5 percent lighter and has a 12 percent smaller bottom bezel. Despite its large screen size, the Mi MIX 2 is also 7 percent smaller than the 5.5-inch iPhone 7 Plus.
The bezel-free smartphone is bound to gain traction as most companies are following this new trend of bezel-less 18:9 aspect ratio displays. Xiaomi Mi MIX 2 fits the bill for those who love a good design in a smartphone.
Does Mi MIX 2 offer something more than a good design?
If that's the question you have in mind, you'll be least disappointed. To some extent, Xiaomi Mi MIX 2 is bound to surprise. For instance, its frame is made of 7-series aluminium with four-sided curved ceramic body, an 18K gold plated camera ring at the back with Super Black lens coating for the camera lenses.
But that's not even the interesting part. Remember Sony's audio-emitting screen in the latest Bravia OLED A1? Well, Xiaomi Mi MIX 2 uses a similar "cantilever piezoelectric ceramic acoustic technology" that resonates the sound through the metal frame and delivers it through the screen. The end result is you won't see any speakers on the smartphone, but get an optimum audio experience.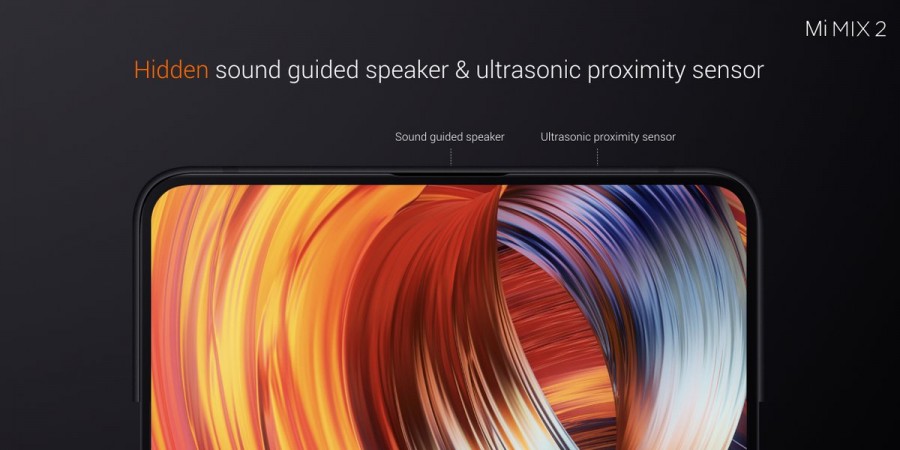 Xiaomi Mi MIX 2 has other specs too, but they're quite expected from a smartphone of its poise. The 5.99-inch display has a Full HD resolution, a Snapdragon 835 chipset with 6GB RAM under the hood and 64GB, 128GB and 256GB fixed storage options. The dual-SIM smartphone is powered by a 3,400mAh battery.
Along with bezel-less screens, dual cameras are the new trend in premium smartphones. Xiaomi takes a step back there. There's a 12MP Sony IMX386 rear camera with 1.25-micron pixels and 4-axis optical image stabilization and a 5MP front snapper with facial recognition function. Speaking of security, there's a fingerprint scanner at the back of the phone just below the camera.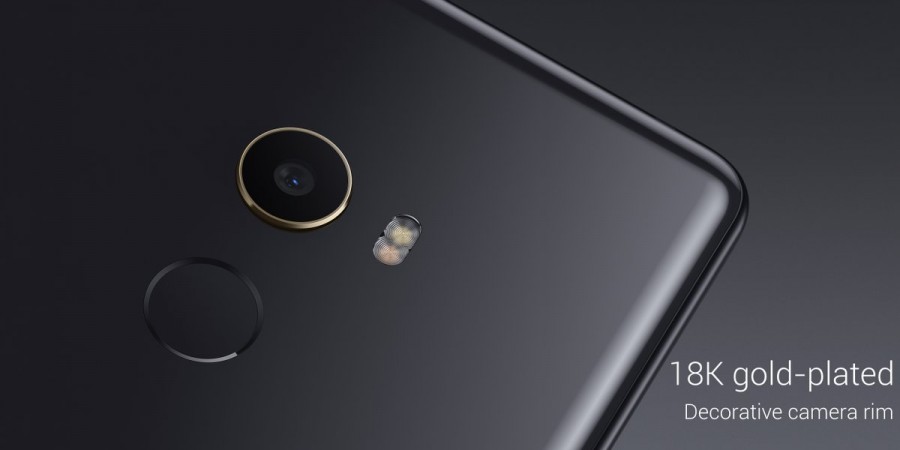 Xiaomi Mi MIX 2 also has a Special Edition with 8GB RAM, which comes with full ceramic body, 8 gigs of RAM and 128GB storage.
Is it worth it?
That's a question we cannot answer unless we review the phone. The Mi MIX 2's arrival in India is also in flux, so we'll keep our expectations of reviewing the phone to a minimum. But the pricing of the phone certainly makes a good judgment on whether the Mi MIX 2 is worth or not.
Xiaomi Mi MIX 2 starts at ¥3,299 (approx. Rs. 32,300) for the 64GB ROM variant, ¥3,599 (about Rs. 35,300) for 128GB storage model and ¥3,999 (roughly Rs. 39,200) for the 256GB model. The handset comes in standard black colour variant, unless buyers are interested in the Special Edition that has an additional white colour.
The Mi MIX 2 Special Edition is priced higher at ¥4,699 (about Rs. 46,000).
What else?
Xiaomi also launched Mi Note 3 with dual camera, Snpdragon 660 chipset, 6GB RAM and more. The Mi Note 3 can easily turn heads for the specs it offers. Check out the complete specs below:
The Mi Note 3 comes in three variants - 6GB + 64GB, which costs ¥2,499 (approx. Rs. 24,460), 6GB + 128GB costs ¥2,899 (around Rs. 28,400) and the premium variant in Blue with 6GB + 128GB for ¥2,999 (roughly Rs. 29,400).