Rumours of a massive Xiaomi phone, dubbed the Mi Max 3, have been around for quite some time. Adding to the rumour mill, a new report on Tuesday talked about leaked specs of the Mi Max 2 successor, including an enormous 7-inch full-screen display and other details.
The leaked specs sheet of the Mi Max 3, reportedly appeared on the Chinese microblogging site Weibo, revealed that the upcoming handset could feature a 6.99-inch full-screen design with 18:9 aspect ratio. The existing Mi Max 2 features a 6.44-inch display, making it the company's largest handset till date.
The Mi Max 3 is also expected to sport a 12MP rear camera and a 5MP front-facing camera for taking selfies and making video calls. Although the camera specs are similar to those of the predecessor model, previously leaked design of the new Mi Max 3 suggested that the phone could come with a dual-camera setup at the back.
The memory configuration mentioned in the leaked specs sheet suggests that there could be two variants of the Mi Max 3 – a 3GB RM model with 64GB internal storage and a 4GB RAM model with 128GB internal storage. The current Mi Max 2, on the other hand, is available only in a 4GB RAM variant.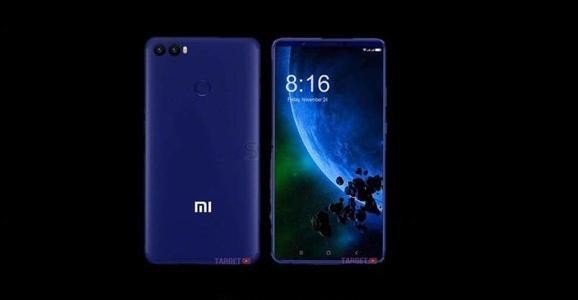 According to the leaked specs sheet, the Mi Max 3 will be powered by Qualcomm's Snapdragon 635 processor. However, earlier reports said that the phone could sport Qualcomm's Snapdragon 660 processor, which is found in other devices like Xiaomi Mi Note 3, Oppo R11/R11 Plus and Vivo X20/X20 Plus.
Recent rumours suggested that the Snapdragon 635, an updated version of the Snapdragon 630, would be manufactured with 14nm process technology, and would feature an octa-core Kryo processor.
When it comes to other specs, the Mi Max 3 is likely to pack a 5,500mAh battery with support for Qualcomm's Quick Charge 3.0 technology. Although the specs sheet didn't include details about the software, rumours are rife that the device will run on Android Nougat-based MIUI 9.
In addition, the Mi Max 3 is speculated to be launched in June with a retail price of 1,699 yuan ($264 or Rs 16,845).