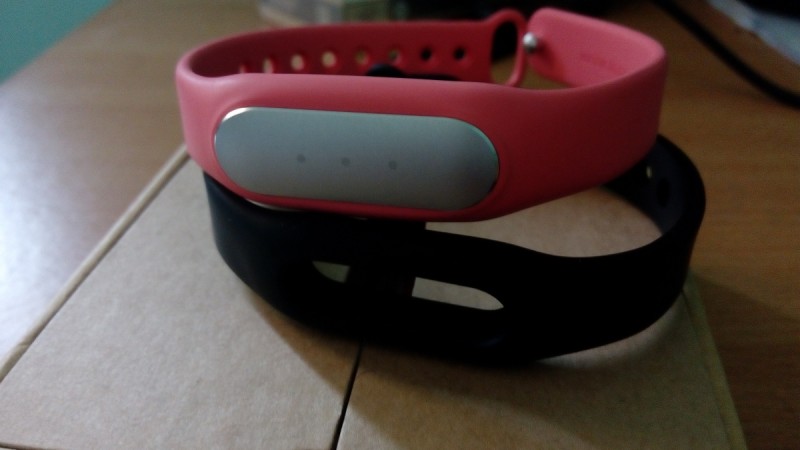 Xiaomi is diving deeper into the unexplored wearable space as new leak shows Mi Band successor in the works. After the immense success of its original Mi Band fitness tracker, the Chinese tech-giant is looking to further explore the booming category. In a recent listing on a Taiwanese certification website, new fitness tracker by Xiaomi, Mi Band 1S, was spotted with significant upgrades.
The leaked pictures on Taiwan's National Communications Commission show a mysterious sensor on the rear side of the device, hinting at an integrated heart-rate monitor for the new tracker, Engadget reported. But the exterior design of the alleged Mi Band 1S looks identical to the original Mi Band, suggesting major tweaks on the specs and features rather than its appearance.
Similar to the Mi Band fitness band, the new tracker features a removable strap, three LEDs on the aluminium cap and charging units on the capsule. As one can expect, Mi Band 1S will carry all the features as its predecessor along with some new additions. Mi Band 1S can be paired with Android smartphones to track steps, sleep and burnt calories besides helping unlock the smartphone without having to enter the passcode.
In India, Mi Band's attractive price and its fitness tracking feature compelled many buyers to jump into the wearables bandwagon. At first, the company gave away the tracker for just Re. 1 and then conducted weekly flash sales for ₹999.
Xiaomi contributed heavily towards the growth of wearables sales, which witnessed a 200% increase in the Q2 2015. Xiaomi Mi Band competes with the likes of FitBit Charger HR, YuFit and others. In the first quarter of this year, Xiaomi's market share in the wearables department rose to 24.5% despite its limited availability globally.
By adding heart-rate monitor, Mi Band 1S is bound to attract a lot of buyers. If the original fitness tracker was any indication, Mi Band 1S will also take the similar route in getting a low-cost price tag. Xiaomi hasn't commented on the existence of the new device and the official release is still a mystery.